The Rolling Stones Tour 2021 was announced July 22, 2021. One month later I was in Mexico Cancun, on a long and winding travel that would eventually take me into Stonesland. This is the story about getting there, it is not easy, but it is possible, and you are welcome as a visitor to USA, as long as you follow their current rules.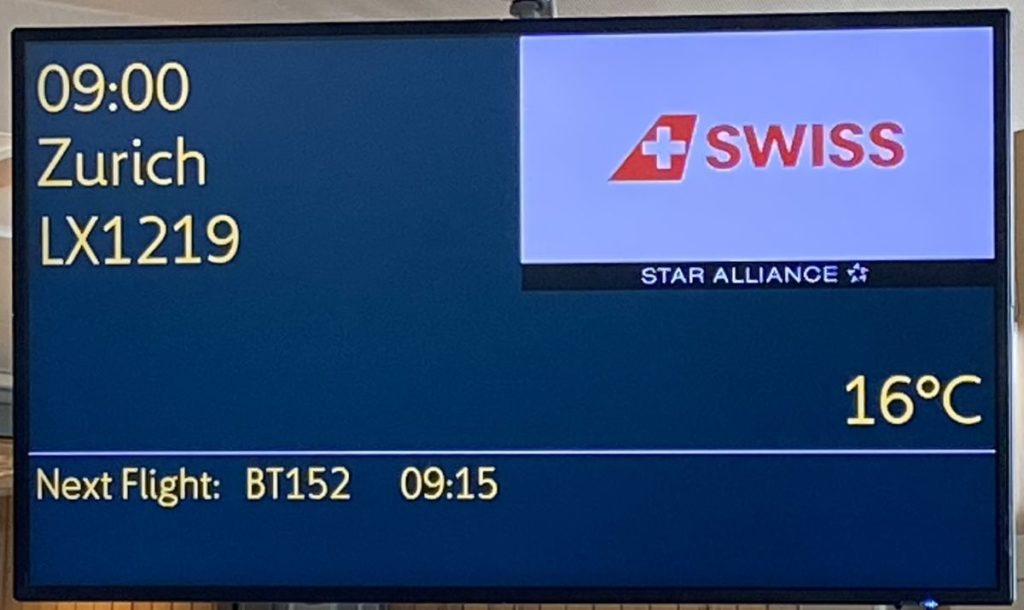 It took a few days until I realized I had to go on the tour. May be I knew it all the time, because I had booked more than 30 hotels for the entire tour in USA already on July 22. All bookings flexible, so no cost yet. My passport was renewed in July, as it expired in September. I was ready, without knowing anything would happen this year. I have not been on travel by air or outside Norway since I went to London late 2019, to see Ronnie Wood there.
Checking travel rules is essential when you want to visit USA. Rules change, there are separate rules for each country and so on. Norway as an example are completely closed for non-EU visitors, a bit like Australia and New Zealand. So I spent hours and days checking. If you are from EU/Schengen, or UK, or a list of other countries, you are not allowed into USA if you have been in these countries during the 14 days ahead of US entry. This rule do also apply to transit, so there are few options.
Mexico have no rules of entry, except entry form etc. There are a few other options, like Bahamas, Cayman Islands, and a few other places, but as there are very few flights, you do not want to spend a fortune and wait another week to get there. Also, you need a negative Covid-19 PCR test no older than 72 hours on departure to USA. That may be a show stopper if there are delays. I found out Mexico was the safest travel path for me, and as Cancun was closer than Mexico City, I chose Cancun, even if there were more flights from Europe to Mexico City.
Flight booked. Oslo – Zürich – Cancun. A total of 24 hours of travel door to door, an expensive ticket I could, and did, change, and will change more probably. No transit in USA made 80% of all flights by airliners like SAS and Lufthansa useless. I would have been rejected at the airport. Zürich Switzerland by Swizz Air was available for me, with my fully vaccinated status, also, I would just be in transit.
It is 5am early morning at home, mask on, airport train, easy check-in at the airport, waiting time, two hours flight to Zürich, six hours wait, luckily the airport in Zürich do have an outdoor roof area, so I could remove my mask a bit and breath fresh air. Then the long intercontinental flight 10 hours 30 minutes. A smooth flight with Edelweiss Air, part of Swizz, four movies, hardly any sleep. Landing on time, have to drop my tour jacket, it is 29 C / 84 F outside at 10pm in Cancun. I book a taxi inside the Cancun terminal, because outside you have less control of your booking. Then a 20 minutes ride to the hotel. At 10:20pm i.e. more than 24 hours since I left home, I am at the hotel.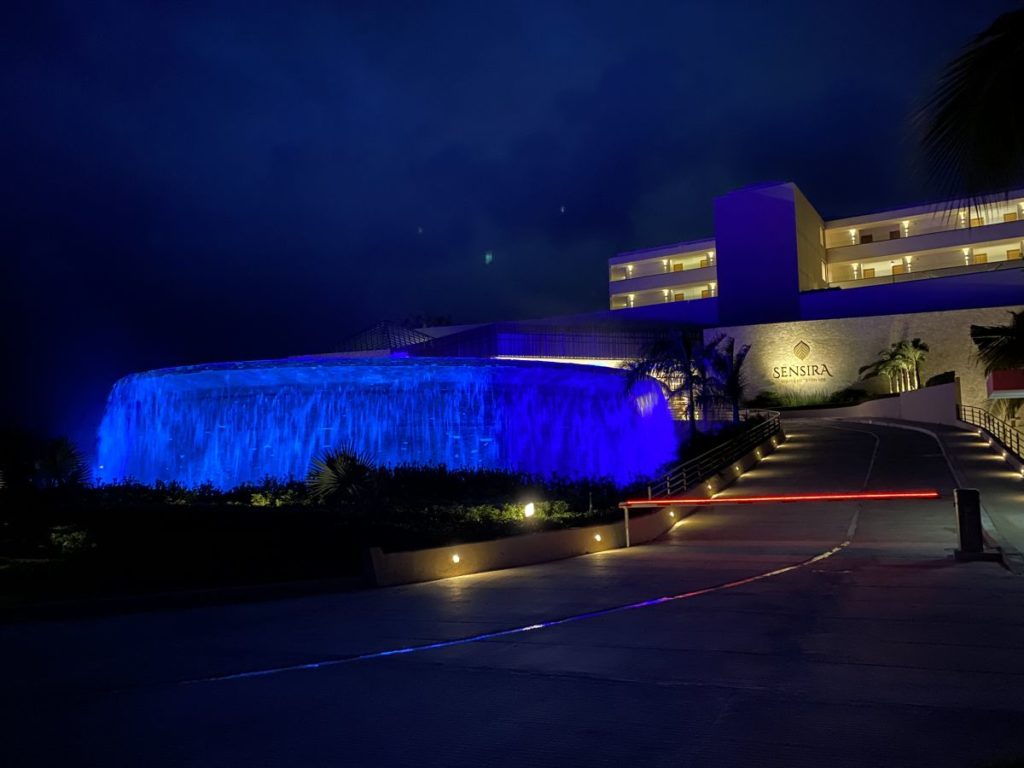 As I walk out of my taxi, it is dark. I see the impressive large blue fountain of waterfall in front of the hotel. Inside they welcome me, they are expecting me, personal service, and I am at my room in 10 minutes. I am sleeping within minutes.
The resort was just fantastic. I ended up staying there all my 16 nights and 17 days in Cancun, except for a side trip of two days to Isla Mujeres. For more details about my favorite Cancun hotel see my separate report Sensira Resort – Paradise in Cancun Mexico.
During my stay in Cancun, on Tuesday August 24, just after having lunch at 1pm, I returned to my room, and a close friend is calling me. "Charlie is dead" he says. I don't understand. He says it one more time. We talk. I go black. I tell him we talk more later. Then I check my messages, lots, even if the news were just out. Before I have time to grief or think my IORR Editor mind kicks in and I have to edit the volume of separate messages and posts and news all over. Then after an hour or two, I can think. I go outside. I am sad and lonely. I go back to my room, and I stay there for hours, trying to find flights home. Lufthansa booking are very helpful, but everything is too late today, and tomorrow the cost is USD 5,000 and up. I want to go home, but I decide to sleep on it. It is hard to sleep. I want to go home.
I call home, sad, lonely, I talk to the friendly hotel staff, but they have no idea of my mind and my worries and my sadness. I eat my food and stay a bit more. I can not work. I can not write. I can not think. All I do is eat, walk on the beach, sleep, eat, wait, think. Then after day two or three, and many phone calls home, I decide to stay. It is painful, but right. I think the tour is on, and I don't want to be far away from the band now. So I stay.
After some days I pull myself together and make some pages in memory of Charlie Watts. It still hurts, and the pain will be there, but over time I try to remember all the great times I had with Charlie. Some links here:
Charlie Watts In Memory
Memories by Bjørnulf Vik, Norway – Fan since 1971
Stoneslife.org – 27 August 2021
Charlie Watts (iorr.org)
While the Sensira was just perfect, I was told that there were even better beaches at the little island Isla Mujeres, just half an hour by ferry out from Cancun. So after my first six booked nights at the Sensira, I was on the ferry to Isla Mujeres. I had booked a five star hotel, with direct access to the white sandy north side beach. I boarded the ferry with double masks. The entire trip was a nightmare, with other people dropping their masks dropping, doing unmasked selfies. Then the island, a very busy and noisy place packed with tourists, no masks, drinking a lot, hanging bar side with no shirts, loud, riding around in golf cars, it felt bad, the hotel was nothing like I expected, but at the price, I forced myself into staying there the two nights I had prepaid, and booked my following eight nights in Cancun at the "old" favorite hotel Sensira almost immediately after arrival to Isla Mujeres.
Breakfast at 7am, ferry back from Isla Mujeres to Cancun at 8am, then a real good old breakfast at the Sensira at 9am. I know what I do, I know what I like. More on the separate Sensira report.
My plan was to leave after staying 15 nights in Cancun. The rules do say 14 days, so I wanted to avoid any discussions by adding another night. The requirement of US entry for non-USA residents is a complete negative PCR Covid-19 test. Normally they take up to 72 hours from test to result. I took my test early morning at 8am, day before departure USA, and was promised the result by 11pm in the evening of the test day, just in time for upload to the flight pages. The cost was usd 150, if you pay usd 100 it might take longer, up to 72 hours, and then you are close to the limit of 72h.
I got my test result at 9pm, so it took just 13 hours from the test. That would be very important later on. Next day I checked out, went to Cancun Airport, presented my papers and passport to the United check-in desk. It took a while, he counted days on his fingers, again and again, then he asked his colleague to count, they both agreed, I was missing a day. I was not ready to fly. He told me they do not count arrival day and departure day. I told them politely I still had 14 nights in Mexico. With no luck. Then I was so lucky, both of my United tickets to Houston, and the other four hours domestic US flight, were rebooked for next day at no extra cost – by the same check-in staff. I paid a lot for flexibility initially. So next morning at 8am I should be all set for finally getting to USA.
Out of the Cancun Terminal, I feel lonely, but I must stay calm, looking for an airport hotel, in sight or on Google Maps, do not see any hotels nearby. Then I get a taxi, and ask them to drive me back to my favorite place Sensira. One more night. I enjoyed the extra day, nice sunny weather, patiently, packed my little bag, went to bed, slept 2.5 hours, woke up at 2am, worked 2.5 hours with a lot of mess on the IORR Tour 2021 rehearsals thread and other threads. Then at 4:30am I walk down to the lobby. At 5am I am in the taxi, and 20 minutes later I am once more at the check-in desk.
This time check in was easier, no counting of days, just asking a lot for papers, documentation, and mind you, my PCR test was again uploaded to my new flight by me to United last night, it was still valid, but for many, a delay of 24 hours may make the test invalid. There are no exceptions. After half an hour at the check-in desk, I got both of my boarding cards. Next was pre-security medical covid-19 papers and an app form to be filled out, quite a special thing that took half an hour ahead of security. Then finally I was at my gate 40 minutes ahead of boarding. Make sure you do have plenty of time if you want to travel internationally these days.
The rest of the travel was smooth and easy. Two hours to Houston TX USA. I got a warm welcome from the US Immigration Officer. When asked about why I visited USA, I told him I was going to see The Rolling Stones on tour. Big friendly smile on his face, stamp in my passport, I was in USA. Then another flight of four hours, and I was all settled in, ready to follow The Rolling Stones on Tour in USA 2021.
Finally, some advices. If you plan to travel to USA, from abroad, then make sure you check all the rules. You do need flexibility, a lot of time, and it will cost you. Many ask me if I think USA will open up. I don't know, but I can't see why, knowing the numbers go up and they are busy handling the pandemic.
Some links and more information about the rules as of today:
Proclamation on the Suspension of Entry as Immigrants and Non-Immigrants of Certain Additional Persons Who Pose a Risk of Transmitting Coronavirus Disease (The White House Jan 25, 2021)
Travelers Prohibited from Entry to the United States (CDC USA April 30,2021)
Order: Requirement for Proof of Negative COVID-19 Test Result or Recovery from COVID-19 for All Airline Passengers Arriving into the United States (DCD USA updated August 23,2021)
Find your travel requirements (United Airlines)
Coronavirus Update For Mexico's Caribbean
COVID-19 in Cancun, Tulum, Cozumel & More
Updated September 9, 2021
From the current CDC documentation:
With specific exceptions, several Presidential proclamations suspend and limit entry into the United States, as immigrants or nonimmigrants, of noncitizens who were physically present within the following countries during the 14-day period preceding their entry or attempted entry into the United States. For a full list of exceptions, please refer to the relevant proclamations in the links below.
European Schengen area (Austria, Belgium, Czech Republic, Denmark, Estonia, Finland, France, Germany, Greece, Hungary, Iceland, Italy, Latvia, Liechtenstein, Lithuania, Luxembourg, Malta, Netherlands, Norway, Poland, Portugal, Slovakia, Slovenia, Spain, Sweden, Switzerland, Monaco, San Marino, Vatican City)
United Kingdom (England, Scotland, Wales, Northern Ireland)