The Rolling Stones performed at Heinz Stadium in Pittsburgh Pennsylvania on their Zip Code Tour in USA 2015. Then six years later they are back to the same stadium, same city. With fans coming in from Ohio, Philadelphia, and many other areas of the East Coast, this was bound to be a great show. The following are tour and travel memories from Pittsburgh Pennsylvania October 2021.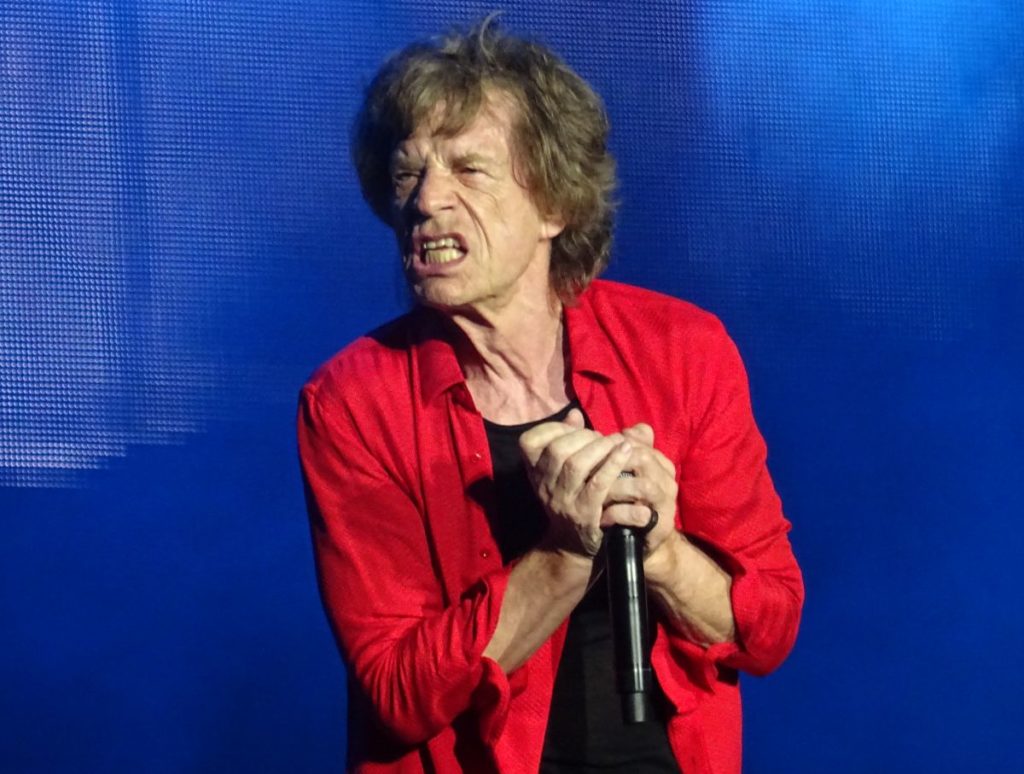 I was arriving from the previous tour stop in Charlotte, North Carolina. It was a short direct flight with American Airlines, one and a half hour. Then an Uber ride from the airport to my hotel near Heinz Stadium. As we got closer to my hotel, traffic got slower and slower. We were stuck for an extra fifteen minutes. There was a baseball game starting at the baseball stadium right next to my hotel. I left the car and walked the remaining blocks from the bridge to my hotel.
At check-in, for the first time on this tour, the staff had no mask. I asked, and she said the city had just decided to get rid of the masks. Ok. People around me were still using masks, inside the hotel building, but outside, and all over, no masks. This was very different from Boston, St. Louis and Charlotte.
I was in Pittsburgh for just three days. My first task was to find a place to eat. Since I can only eat say 2% to 5% of anything on any menu, I headed over the bridge, passed by dozens of places, restaurants, all packed with no mask people, and it did not seem like they had anything I could use. So back over the bridge, I just stumbled across a sports bar called SO HO. It was right next to my hotel, it had lots of space, great service, and more than just one item on the menu I could survive on, without getting a terrible allergic reaction. So I had all my meals at SO HO, and I loved the place, wish there could be more places like that on tour.
Pittsburgh is a city you can easily walk in a few hours. I had a bike last time I visited in 2015, so this time I just wanted to walk the city. One of my goals were to ride the Duquesne Incline, an old steep train ride up the hill next to Monongahela River. To get there, I first had to cross the Allegheny River. Two long bridges crossed, and the steep old train ride, I had an excellent overview of Pittsburgh, as well as Heinz Stadium.
My hotel room was right next to the highway, with multiple lanes just outside my window. Even if I am a heavy sleeper, I could hear the cars and trucks all night, the hotel wasn't really build at five star quality, it was like having the cars almost into my room at times. Not a pleasant place to stay for relaxing.
Show day, pre-show meal at So Ho at 2pm, then eventually walking the 20 minutes or so over to the stadium. The show, simply amazing. This is just a bit of what I wrote in my report from the show:
… Then the highlight of the show, the last song before the encore moment. Jumping Jack Flash. A great show, some of the greatest, are often those when Keith is peaking, above even the normal high, and tonight was one of those. JJF lasted just about five minutes or so, not as long as it would have been if it was closing the show, but those five minutes were true goose bump time. Those moments you search for when you have seen them many times, you take them for granted, and you don't know when or where they will peak, but sure it happens, right tonight in Pittsburgh. …
For show reports and pictures see the links below:
The Rolling Stones
Heinz Field
Pittsburgh, PA, USA
Monday October 4, 2021