The Rolling Stones spend some five weeks in Boston MA USA rehearsing for their No Filter US 2021 tour. They rehearsed some 80-90 songs. I had the great pleasure of being in Boston for two weeks, and got to hear around sixty songs rehearsed. The following is some memories from the Boston 2021 rehearsals.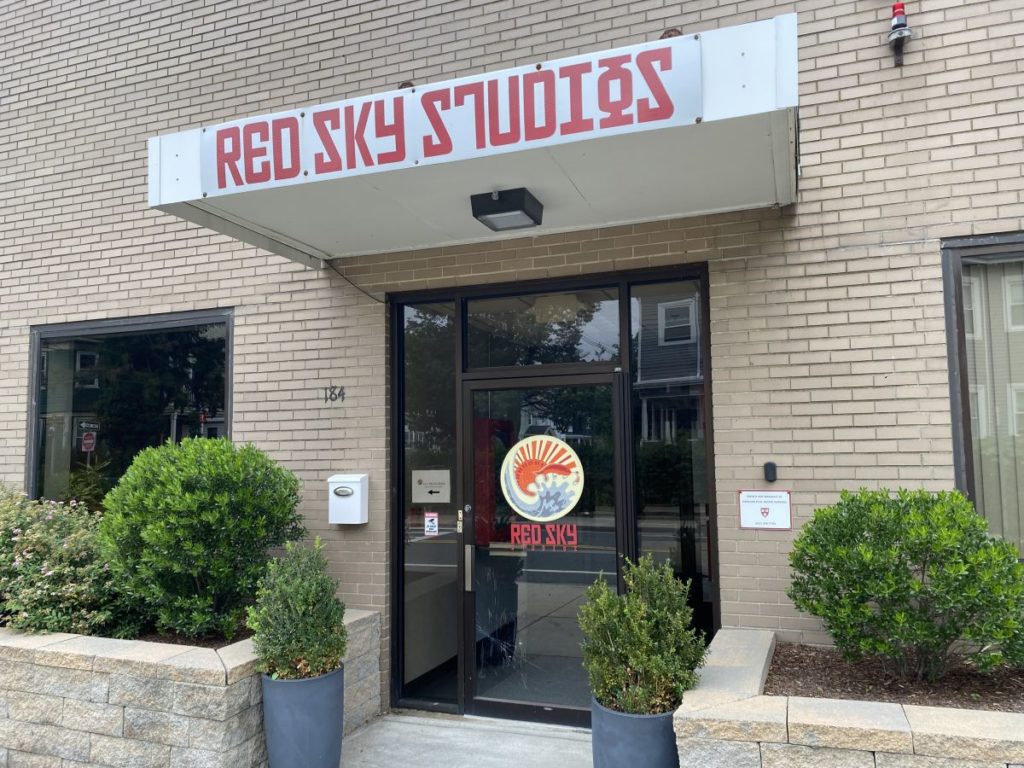 The rescheduled Rolling Stones tour in USA 2021 was announced July 22. One month later I was in Cancun Mexico, on hold, waiting for 16 days in order to get approval for US entry. See separate report about my Travel to USA for The Rolling Stones Tour 2021. What makes a grown up father and grandfather leave the family for three months, challenging COVID-19, with travel to places where there is ten times more COVID-19 as compared to my home country Norway? The answer is simple, like it has been for the past fifty years for me: The love of The Rolling Stones and their music.
I just love to see and hear The Rolling Stones live performances. And over the years, the same applies for their rehearsals. I have been invited into their rehearsals studio three times over the years. I do never expect anything, I take what they give me, I never ask, I am just Mr Nice Guy, never stalking, just listening, enjoying hearing Memory Motel and Fool To Cry and Connection and Ruby Tuesday and Worried About You again and again and again. They might not play any of these songs during the tour, but I have been enjoying them all still. Even this year in Boston 2021!
The sixteen days in Cancun Mexico were painful. With the sadness of the passing of our dear Charlie Watts, I tried to get home, just gave up on the tour, sitting for hours on the phone line, trying in vain to book a return flight. Then my closest back home told me to sleep on it, give it another day. So I did not go home. I lost two weeks of Boston rehearsals due to the mandatory "outside Shengen/EU" stay in Mexico, but I made it, I was there, right at the studio, listening to the band, waving at Mick, Keith, Ronnie arriving and going home. Sad moments when the 4th car with Charlie did never arrive, I miss Charlie so much, and those moments at the studio, when he did not appear, did not return after rehearsals, did not hit the drums, so painful.
They said there was no point in going to Boston for the rehearsals. You see nothing. You hear nothing. True. And not true. I have been to more than one hundred rehearsals. It has been a habit, or a life style. I just want "more Stones". There is always a door or a wall or a side entrance or a window or a corner nearby when you may see them, hear them, or both. Soon after I arrived, the crew and the band members gave me a warm welcome. They know me from many rehearsals. They know I will never jump in front of any of the cars, push an album up into the side window for a signature, or try to sneak into a side door, or flash a camera or my mobile phone up on the side window of any of the cars. May be that is why Mick, Keith and Ronnie quite a few times did roll down the window, often when I was alone, said hi to me, up close, smiled, and waved. I felt happy and privileged. I am Mr Nice Guy, it helps a lot with the trust. So they gave me approval for listening as close as possible, right next to the door to the parking, on the premises. I did always have my mask on, whenever someone passed by less than five feet. Covid-19 days, respect, I have to protect the band, the crew, the tour, and myself.
Sixty songs. That's a great deal of songs. All the big ones of course, including Street Fighting Man, one of my favorites, It's Only Rock'n'Roll, Paint It Black, and on and on. Midnight Rambler without Charlie Watts, but with the new drummer Steve Jordan. It sounded great from outside. Sure it's not Charlie, but I want The Rolling Stones to live on, in the spirit of Charlie. The new guy do have a Gretch drum kit, not really exactly like the light brown one Charlie had, but still, Steve Jordan is loyal to the sound and the songs, I will give him a chance. And during my two weeks at the studio, Steve Jordan smiled, behind his mask, saluted me as I was there as they arrived and departed every day.
Wednesday Sept 8 was a favorite of mine. They did Moonlight Mile two takes, then She's A Rainbow, Worried About You, and later on Sway. How often do you get such a set of songs during an hour or so the same night? I was in Stones paradise.
Play With Fire. So great. They did it many times at the rehearsals in London 2019. It is rarely performed live. Ghost Town. Trouble's a Coming. Living In The Heart Of Love. And one or two other songs I did not recognize, because it is hard to hear the lyrics through rain, traffic, bird singing, wind and talking from people in the streets.
Far Away Eyes. Monkey Man. Sweet Virginia. Let It Bleed. No Expectations. And one more time Memory Motel. I get Memory Motel every week! Sure I am in Boston, "… back up to Boston", but this is not for the private show, it is for themselves, and hopefully, please please please, play Memory Motel also live at the shows on this US Tour 2021.
As I write this, it is Saturday evening September 25. I am tired, after having been away from home and my family for more than a month. I miss my family. I miss Charlie. I miss my friends. But tomorrow September 26, I will finally get to see The Rolling Stones right on stage, live, right here in St Louis, Missouri, USA. And more friends, most of them from USA, but a few also from England, The Netherlands, and Argentina. It has been a long wait, but now I am ready!