The Rolling Stones SIXY tour in Europe summer 2022 started in Madrid Spain June 1, 2022. The tour is celebrating their sixty years career, since their very first show on July 12, 1962 in London England. It is an unbelievable long career, spanning three generations. I am so happy and lucky I have been able to enjoy most of their career, so many great memories, many friends met during all these years, travel across the world several times.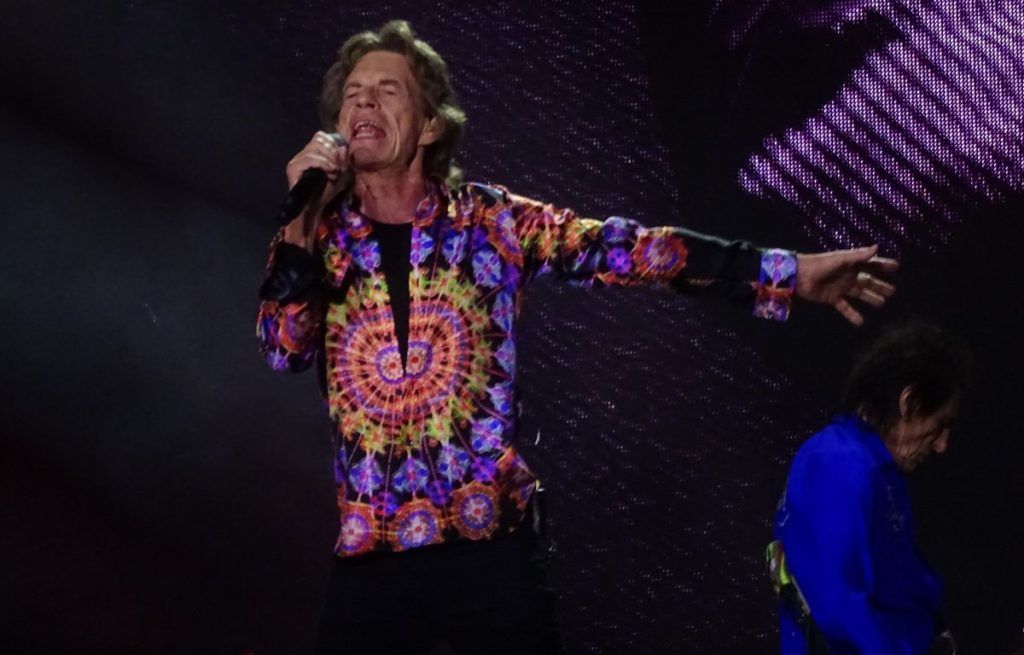 I left for Madrid Spain on May 24, for a ten days stay there. The plan was to spend some weeks in Amsterdam The Netherlands ahead of the tour, where they did some three weeks of rehearsals, but there was not much to see or hear there, as they were in a sealed off studio inside the Ziggo Dome. So I changed my travel plans and arrived into Madrid Spain late Tuesday May 24, two days ahead of The Rolling Stones, and four days ahead of my originally planned arrival of May 28.
When in Madrid, The Rolling Stones used to perform at the Vicente Calderón Stadium, in the Arganzuela area, near Puerto de Toledo in Madrid. Then they did their 2014 show in Madrid at the Santiago Bernabéu Stadium, home ground of the football team Real Madrid. Athletico Madrid, who used Vicente Calderón Stadium as home ground, recently moved into the former olympic stadium, rebuilt into the new and modern stadium Wanda Metropolitano. With tour start Wednesday June 1, I wanted to be in Madrid early, so that I could enjoy their pre-tour rehearsals at the venue. I booked Hotel Sercotel Alcalá 611, it turned out to be the perfect choice this time, just 2 km i.e. 25 minutes walk to the stadium. Also, the area Canillejas turned out to be a great 2nd home during my ten days stay, with plenty of localø bars and restaurants, a quiet place, still just 20 minutes or so by metro to the city center.
I walked over to the Wanda Metropolitano many times. For reports from the rehearsals please see the separate reports:
The Rolling Stones SIXTY European Tour 2022 rehearsals
With ten days in Madrid, I did get some time to see the city as well, not just rehearsals, and the show. My hotel was at Calle de Alcalá 611. The street Calle de Alcalá is very old and historic, an attraction on it's own. Old maps are showing the importance of the street, the widest street in the old days, spanning some 11 km across the city of Madrid.
The city center has got many large and impressing old buildings, churches, royal castle and parks. Some of the pictures below is just a bit of what Madrid has got to show the tourists. I would need a lot more than 10 days to see most of the great places in Madrid.
Show day with The Rolling Stones was warm and bright. They waited as long as they could before going on stage, at around 10:15pm in the evening. We got two hours fifteen minutes of a show to remember for a long time. The 19 songs included "Out Of Time" performed for the first time live, a great version, they did even restart it and play most of the song for a 2nd time. What a great show!
For show reports and pictures please see the IORR reports pages:
The Rolling Stones
Wanda Metropolitano
Madrid Spain
Wednesday June 1, 2022