The Rolling Stones are celebrating their sixty years career since their very first live show appearance in London July 12, 1962. The celebration tour is named SIXTY, with a summer tour in Europe through June and July 2022. The tour stage seems to be designed so that it may take them on a worldwide celebration tour during the next months and year to come – only time will tell if that will happen. Meanwhile, this is the first part of the tour reports, from the rehearsals in Amsterdam and Madrid.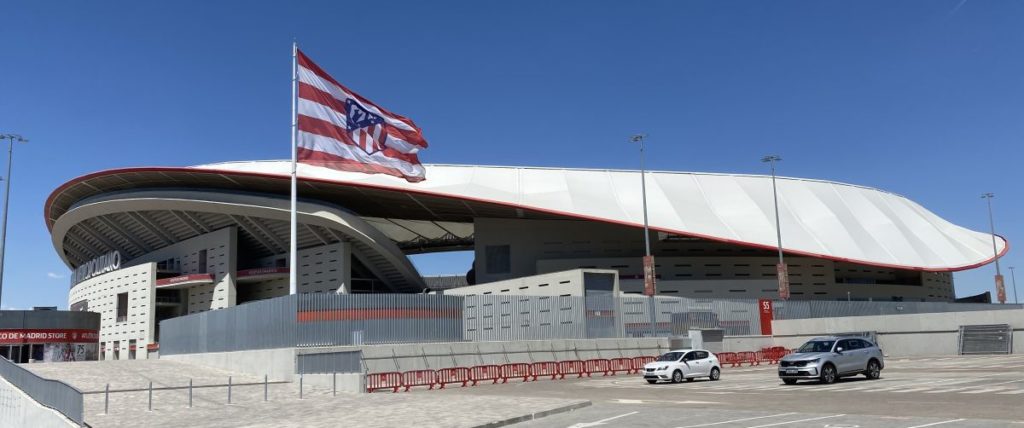 The rehearsals started with a three weeks stay in Amsterdam, where they rehearsed at a studio room in the Ziggo Dome. Unavailable to outside fans for anything to bee seen or heard, there is not much to report, except for the posts done by the band themselves, see the IORR rehearsals link at the end of these pages.
Having rehearsed some 70-80 different songs, The Rolling Stones left Amsterdam The Netherlands for Madrid Spain during the afternoon of Thursday May 26. The next day i.e. Friday I was on the last guided tour of the stadium of the opening show, the Wanda Metropolitano. The guided tour was at 1:30pm, and most of the stage was ready by then. It is a new stage design for the SIXTY tour, it looks like it will be easy to fly around the world, for a celebration anywhere they might take their SIXTY shows in the time to come.
Saturday May 28 the band went to the Wanda Metropolitano stadium for rehearsals on their full production stage, and they returned for two more days of rehearsals on Sunday May 29 and Monday May 30. The last of the three days marked a full set of songs, not far from the final show to be performed at the opening show in Madrid on Wednesday June 1.
For details about the rehearsals please see the IORR thread:
Rehearsals for the SIXTY Tour Europe 2022
Tour dates and more details:
The Rolling Stones SIXTY European Tour 2022