The Rolling Stones were booked for one show in Los Angeles California at the brand new US $5 billion cost SoFi Stadium, just 4 miles i.e. 6 km off Los Angeles International Airport LAX, on Sunday October 17. The show sold out fast. Then the Jazz Fest in New Orleans was cancelled in August, including The Rolling Stones show booked there for Oct 13. The free time slot made it possible to add another show in Los Angeles at the SoFi Stadium for Thursday October 14.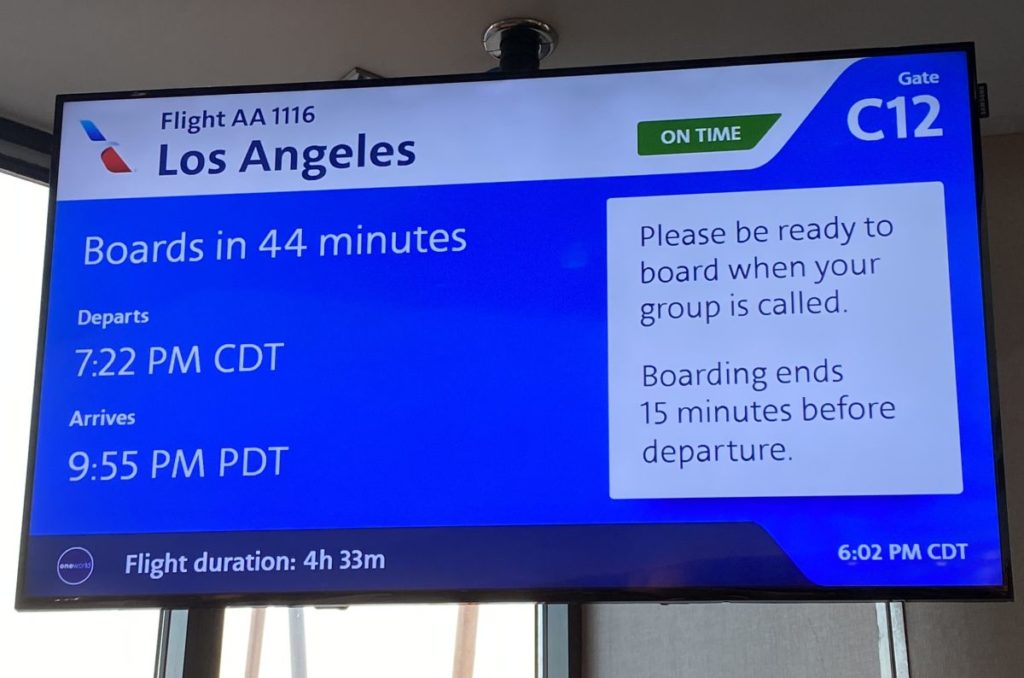 I left Nashville TN the day after the show there, on Sunday October 10. The flight was direct, with a duration of 4.5 hours. The plan was to stay ten days at a hotel on Los Angeles Airport LAX airport, at the Sheraton Gateway Los Angeles Hotel. In order to have the flexibility of changing booking, in case I did not like it there, I had three separate reservations, total of ten days. The ten days stay in Los Angeles had taken so much planning time during the past weeks. I wanted to stay in Palm Springs, where I liked it during Desert Trip in 2016, and I wanted to stay in Santa Monica, where the pier and many restaurants makes life easy and pleasant. The only problem was the fact that the two shows on Oct 14 and 17 were right next to LAX Airport. Also, high prices and transportation cost made it easy to settle with ten days at LAX. But was it possible to enjoy it out there?
I picked Sheraton Gateway LAX hotel because it was cheap, and because Sheraton use to be a great four star hotel. Also, it looked great on the pictures. Once I arrived there, after less than 24 hours, I regret staying there. The service was bad, the hotel, lobby, elevators, bar, every place was packed with budget travelers, half of them had no masks. Luggage in, luggage out, always full elevators, and was on floor ten, so I was in the elevator many times during the day. Finally, the restaurant was closed, due to covid-19, they just served through a reduced bar menu. It was more like a two star service.
There are many large four star hotels right next to each other in between two of the landing paths at LAX. I spent the next day walking to Hyatt and Hilton and Marriott and other hotels there, checked their restaurants, mask use by staff and clients, how busy these hotels were, and where I would like to move to. It took another day until I decided to move to the Los Angeles Airport Marriott, just 2-3 blocks away from the Sheraton. The Marriott had an atrium style poolside area, with low five floors buildings on three sides of the pool, then the main tall building on the fourth side of the pool. This way they could keep the noise from the airport and the incoming landing paths away from most of the rooms under the 5th floor level. I booked a room with a balcony on the 4th floor, again with multiple bookings, and ended up staying there for 8 days out of my total of 10 days at LAX.
Covid-19 has been used as an excuse to reduce service at all levels. I have not had any service in any of my hotel rooms during any of my stays since I arrived into USA early September. Not that I want it, but some times it might be nice with a minimum of service. Restaurants are closed. Bar menus are very limited, almost nothing I can order, due to my dietary requirements. Many times I have to go to McDonalds to get one or two of my $5 Filet'o'Fish. That happened quite a lot also at LAX. It took around 20 minutes walk each way, a project of nearly an hour, then I found another McDonalds slightly closer, so I was down to 15 minutes walking each way. The walk was with incoming airplanes right above my head, and tired homeless people sitting, sleeping or camping on the sidewalk. The grocery store was within 45 minutes walk, it took 1.5 hours of walking to get grocery.
IORR keeps me busy every day, I spend half the day or more editing pages, moderating the forum threads, general administration, updating tour reports, pictures scaling, publishing and so on. Then I have my usual work to do. Finally there is always another flight to book, or a hotel to book or change, I am my own travel agent, and a travel of three months with 33 hotel bookings and a lot of flights, do take time to organize every day. In addition to my current and past 33 room bookings, I have 23 rooms booked and then cancelled, so in total I have or have had 56 separate reservations for this three months plus travel. During the last days of my Los Angeles stay, I managed to book my final reservations of rooms and flights to/from Tampa, Miami, as well as the third version of my flight back home on Wednesday November 24. Now I really hope I can keep all these bookings, and that the remaining places I will be staying will work ok.
The two shows at the SoFi Stadium were great as expected. The reports are linked up at the end of these pages, ahead of the pictures.
In-between the shows, I went to Beverly Hills two times, to visit the Four Seasons Stones hotel, then one time to Santa Monica with the beach and the pier, a visit to friends in the Hollywood area, also downtown Los Angeles, including Main St (famous from Exile on Main St), Skid Row, and a hockey game at Staples Center. Mats Zuccarello, our own #36 ice hockey forward player, who once was on my own team Frisk Asker Norway, before he made success in Sweden, and later NHL with New York Rangers. Now he is playing for Minnesota Wild, there was a game vs Los Angeles Kings, and "my" team Minnesota Wild won 3-2. As I now move on to Minneapolis, I will see the Minnesota team more, as they do have games at their home arena in St Paul, twin city of Minneapolis, the coming week-end, ahead of the Stones show on Sunday.
After Stones show number two I had two more days at my LAX hotel. At that point I was completely dead meat. I was so tired. Lots and lots of IORR work. Show updates. Pictures. Reports. Moderation. Flights and hotels booked and changed. Little sleep, going to bed 2am in the morning, waking up at 7am. Lots of walking, the shows and the excitement and energy given and taken there, and all the chasing for food I could eat. So the last two days I could finally rest and do nothing. Los Angeles was great. Thank you for your wine, California. Will I ever see The Rolling Stones again on the US West Coast? May be, I don't know. Only time will tell.
For show reports and pictures see the links below:
The Rolling Stones
SoFi Stadium
Los Angeles, CA, USA
Thursday October 14, 2021
The Rolling Stones
SoFi Stadium
Los Angeles, CA, USA
Sunday October 17, 2021