Just like Pittsburgh PA, Nasville TN was also visited during the 2015 Zip Code Tour by The Rolling Stones. The stadium was called LP Field in 2015, but shortly after The Rolling Stones performed there that year, they changed name into Nissan Stadium, in a 20-years deal with Japanese car maker Nissan, having their North America head quarters just south of Nashville in Franklin TN.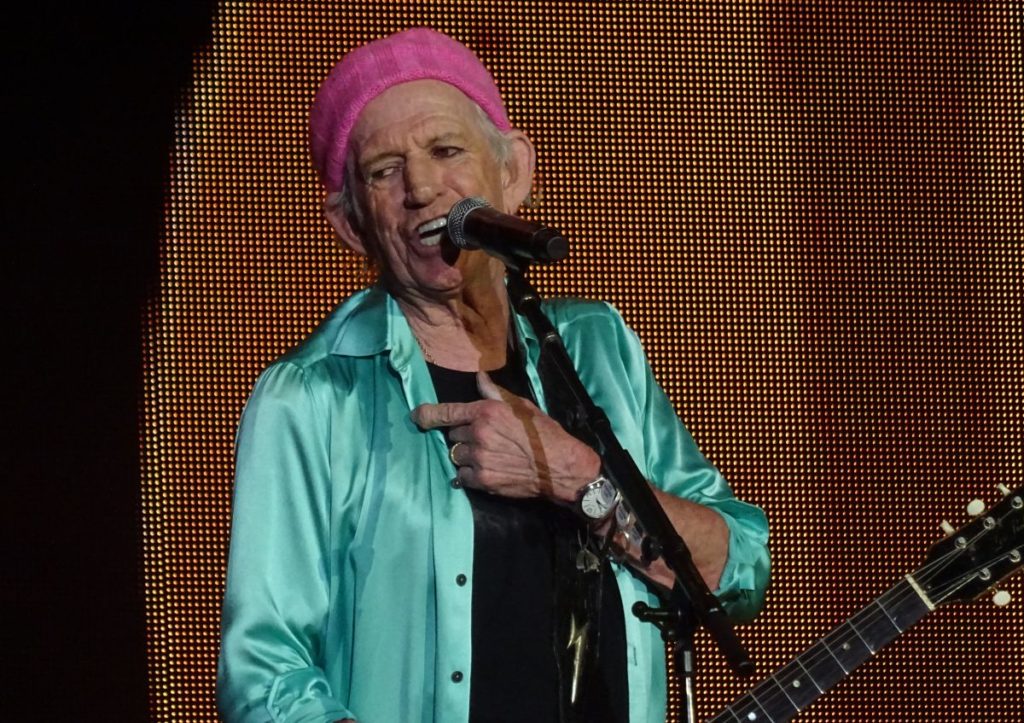 Nashville is the most expensive city of the 2021 tour on my travel budget. Hotel prices were four times and up vs. normal prices, in the range of $600 – $1200 per night during the days of the Stones show. I was staying five days in Nashville, so in order to survive economically, I booked three nights six miles outside the city center first, then I had two nights in the center, with walking distance to the show.
I stayed at a hotel right next to the intersection of Charlotte Avenue and White Bridge Pike. Highway 40 was passing by, so I was quite central, transportation wise. Bus number 50 took me all the way into the city center in 20 minutes, all along Charlotte Avenue. There were many 2-star hotels in the six miles range from the center. I just picked a hotel with great ratings, free breakfast, and with many restaurants nearby.
As I checked into my hotel, and was all settled in, it was already 9pm. The flight from Pittsburgh with Southwest took one and a half hour, but as it did not arrive into Nashville until shortly before 8pm, I was late for getting any meals. I asked at the reception where to find any restaurants. "Just follow the lights", she said, meaning any place along Charlotte Avenue. I had already cheated a bit, by checking out Google Maps, so I headed for Las Palmas Mexican Restaurant. I was there around 9:15pm, it was all dark, same with all other restaurants in the area. Closed. So I walked a bit in the direction of the city, and eventually I found a Burger King. They had Drive Through only, she asked me just to order like I was in a car, funny thing was there were quite a few small coins on the ground, I did not pick them up, but I am sure I was the first person in a long time walking by that window there for "walk through" shopping a Big Fish Burger. During the next days, and even during my Nashville city center stay, I had all my meals at the excellent family restaurant Las Palmas, on 5821 Charlotte Pike, Nashville, highly recommended, best restaurant so far of the tour.
During my stay outside the city center I took bus number 50 to the Centennial Park. It was half way to the city, a short 10 minutes ride along Charlotte Avenue. Great park, great flowers, even at this late time of the year, a nice lake, and great place to relax, from all the traffic noise and party time noise in Nashville city center.
The day before the show I took the bus down to my city center hotel. Nashville has certainly changed a lot since I was here last time in 2015. There were party buses and tractors everywhere, mostly with girls in their 20's drinking, but also party people at all ages, in general, mainly younger under 40, drinking, singing, from early morning, to way past midnight. I escaped back to my Las Palmas Mexican Restaurant for proper meals both the day before the show, on show day, and the day after, on my way to the airport.
Show time. A short walk across the bridge, then I was at the stadium. Once again, The Rolling Stones did a great show!
For show reports and pictures see the links below:
The Rolling Stones
Nissan Stadium
Nashville, TN, USA
Saturday October 9, 2021