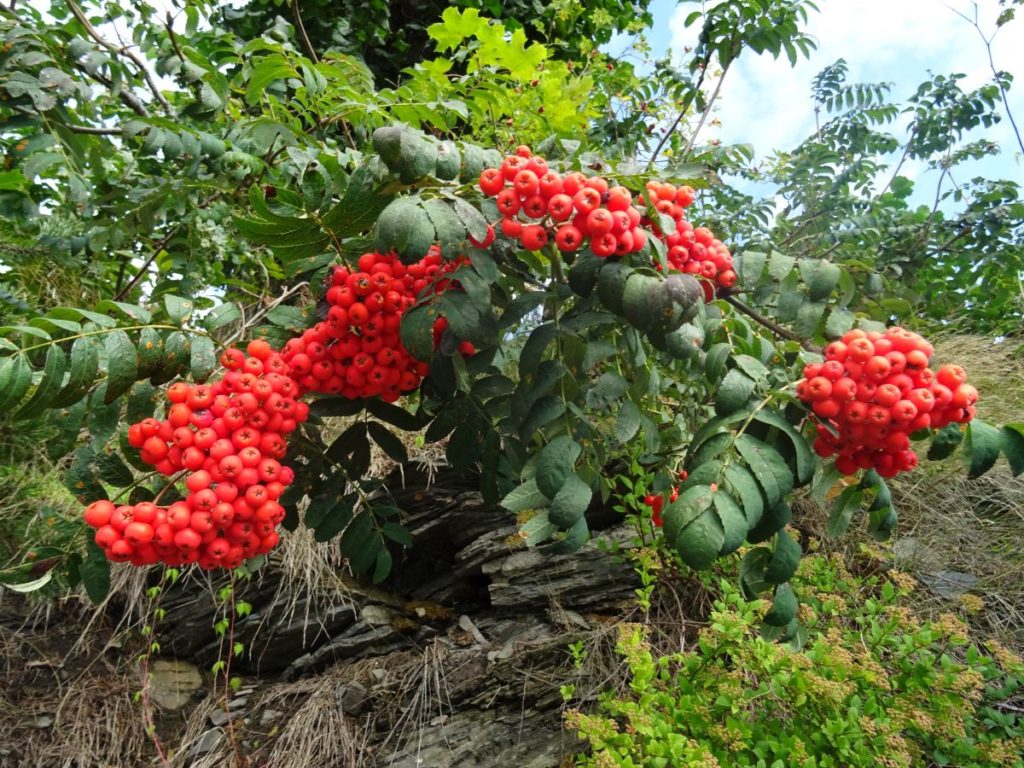 Miami FL USA – Newark NJ USA – Oslo Norway – Asker Norway. That was my final travel of the No Filter US Tour 2019. One short flight of 3 hours to Newark, then the long intercontinental flight of some 8 hours. I was at home Monday morning September 2 at 10am. As I get home, I see fall colours are coming. There are red and orange, yellow and brown, still mostly green. Sept, Oct an Nov are fall months, and fall is coming.
The rest of the week I spend working on the jetlag. My body is on California time, as most of the August shows were nine hours ahead of my own home time zone. It takes 2-3 weeks to fight the jetlag, I know, every time, as a tour of three months with 6-9 hours time zone difference simply change my body clock competely. I am tired all day, go to bed 9pm, wake up 4am, try to change an hour every day, but it is hard work, really hard work.
Saturday morning 7am I am on my bike, heading for the shop, to get the morning newspaper and some fresh bakeries. I notice the bike front wheel is more or less flat, I should have pumped it, probably just 10 pounds, it should have been 30-40, but I am lazy, I think the short trip to the shop will be ok, as it takes only 10-15 minutes both ways.
Down the hill, into the second curve of the small trip, I notice the front wheel of my bike does not follow my "directions" completely. Suddenly, in a split second, I fly head over the bike, landing on my hip, in terrible pain. I can not stand on my feet, the pain is 10 on a scale of 1-10, I climb onto the bike, take the pain biking back home up the steep hill, walk and creep in pain the 40 steps up to my house, and fall into a chair. My wife takes care of the rest, breakfast, drugs which does not take away any pain and so on. After ten hours in pain I realize I have to go to the hospital. They say I have a femoral neck fracture – "lårhalsbrudd". I am hospitalized, and next day Sunday at 4pm I am in surgery. Two hours later I wake up, and I have new screws added to my bone, and after seven hours the feeling in my legs is back. They have the right strong drugs, and they keep the worst pain away. Monday afternoon, 20 hours after the surgery, I am released from the hospital. They say I am young, strong, I can handle the crutches, which I have to use for the next six weeks. I have been more or less blacked out for three days, since the accident Saturday morning. I realize the next months will be very different from how I planned originally. Holiday trip next month canceled, all other plans canceled.
The pictures on these pages were taken early in the first week I got home, before the accident. The orange berries are my fall time favorites, they are called "rognebær" (Sorbus aucuparia). The rowans, a.k.a. mountai ashes, are shrubs or trees in the genus Sorbus of the rose family, Rosaceae. We have them all over, and they define the fact that fall is coming. Same with the "villvin" (Parthenocissus) a.k.a. – Virginia Creeper or Boston Ivy. They have just started to pick up the red fall colours. In 3-4 weeks it will be red, orange, brown and yellow all over. I may not be able to walk much during the next months, but I will enjoy the colours of the fall from my living room view.
I had to check out my two childhood favorite threes, the chestnut and the old large ash tree next to it. The old ash tree is one of the few trees in the area I have never climbed. These two trees were there long time before I was born, and they will stay at the same place long time after I am gone. Trees are life, without trees life is very limited.
Then a trip down to the Oslo Fjord, Blakstadbukta, a small bay where I grew up, with small islands and a clear view to the city of Oslo. To smell the salt water, to hear the seagulls and ducks, the smooth waves of the water. The new and renovated dance floor at the St Hans haugen place where we have the St Hans bonfires every year on the 23rd of June… I am home!
What's next? The screen at the Stones shows has been saying "See you soon" as we have been walking out of the shows this summer. I hope I am able to walk on my own in November, to see Ronnie Wood at his Shepherds Bush Empire show in London, UK. Then I keep all of December available, something might happen then. Next year I think Jan and Feb is safe, but the spring time I keep open and available for the next tour, probably Asia, mainly Tokyo, but probably also a few shows Down Under i.e. Australia. They are working on plans as we speak, nothing is signed, but within the next few months, we will know more. As fans of The Rolling Stones we are lucky, we get to see our favorite band performing our favorite songs again and again. Soon I will meet my "other family" in Stonesland yet again, but first, for most of this year, I will enjoy my own family and friends back home.