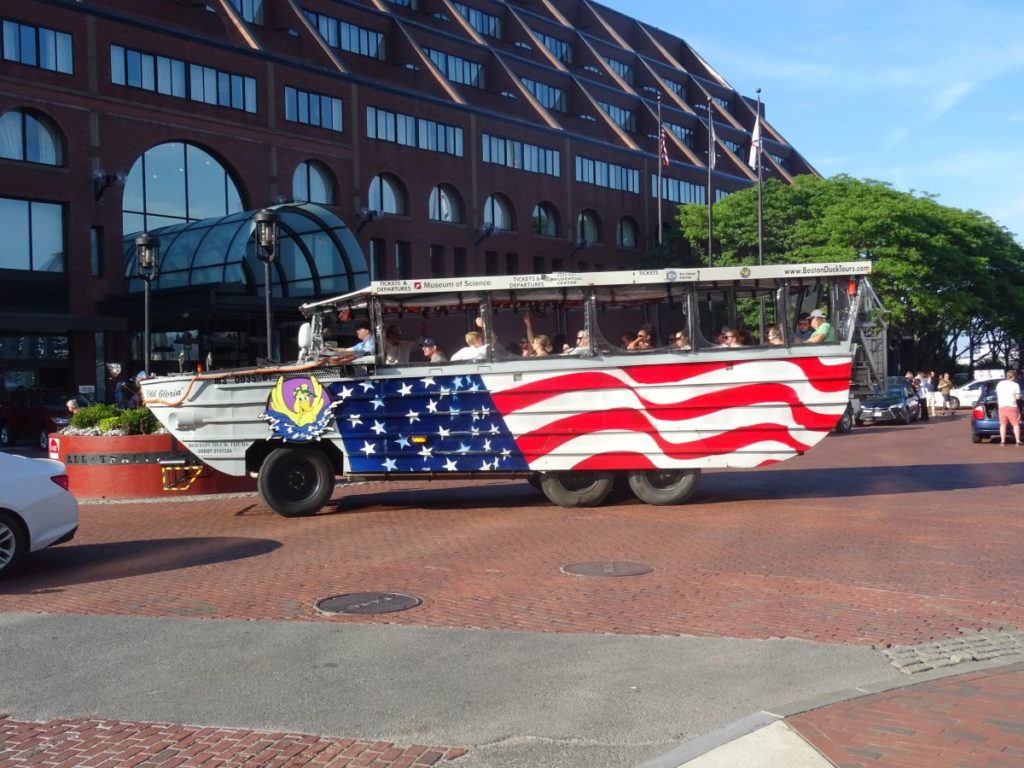 Boston is a city I have been to many times, every time Rolling Stones are touring here, also for business. There were tour start in Boston 2002 and 2005, so I have been staying here with friends a lot. Many great memories from this city. That is why I could not just stay in Foxboro, which was my original plan, so I changed from four days Foxboro into two days Boston and two days Foxboro.
The travel from Washington D.C. to Boston was on the 4th of July. This way I got the 4th of July celebrations in two cities, even if I didn't really go into Washington D.C. on the day, just to the airport. Still, you get the celebration feeling when you see people dressed up in red, white, blue, with some extra stars and stripes in their dressing, and flags decorating many places.
Boston would be an easy city to walk, no need for a plastic card for transportation, so here I just bought a couple of single ride tickets when I was going all the way from my hotel The Revere to the seaside area. The Hotel Revere was centrally located next to the park Boston Common, it was too high priced for me, but that is Boston, if you want to be central then you have to pay.
Finally time to have a meal outside! I walked over to the next door China restaurant P.F. Chang's, I was in shorts and T-shirt, because it was quite warm, probably around 25 C i.e. 77 F. Most of the clients were sitting inside, but after three weeks on the road, mostly inside dining, I was ready for a meal under the open sky. We used the P.F. Chang's as a waterhole both during the 2002 and 2005 tour starts, so I have many great memories from meeting friends here. Now many of my older travel friends do not travel that much, but I get to meet other friends on the tour. At the end of the meal, I got my fortune cookie, and I am so happy it is saying "Your present plans are going to succeed".
Boston is a city so easly to walk, so easy to like. I visited old places and new places, I walked in the park Boston Common during the 4th of July evening, and I saw the great fireworks shortly before 11pm, when it was dark. Then next days I spent a lot of time in the Faneuil Hall area, dining, walking, just enjoying Boston.
Saturday July 6, I have been 48 hours in Boston, three short days and two nights, it is time to move on to Foxboro. After spending some time on the day in Boston today also, I head for Back Bay Station, on my way to my next destinaton – Walpole/Foxboro.