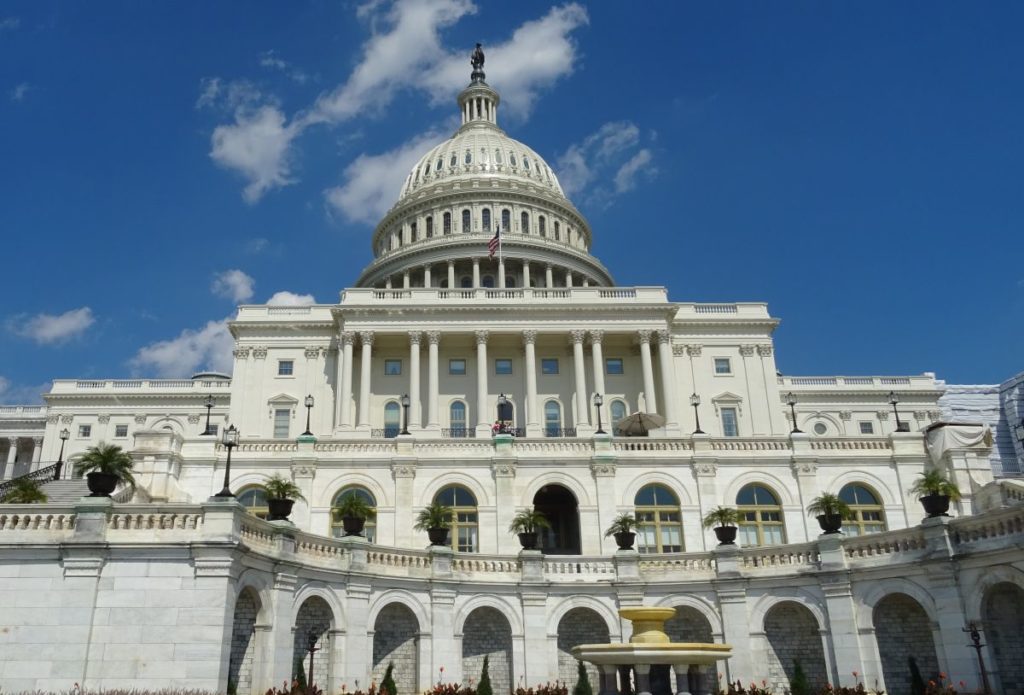 Washington D.C. is an easy direct flight by United Airlines from Toronto. The show is in Landover, outside the city, so I have a hotel for three nights in Washington D.C., then one night in Landover. Public transportation is great in Washington D.C., I get a new plastic card for the city, add $20 cash to it, then I can go anywhere I like with the same card. This is card number three after three cities on this tour, I wonder how many cards I will have when the tour is over…
I take the train to my hotel near the Capitol building – Holiday Inn Washington Capitol. In and out of hotels take 10 minutes, I travel light and there is not much to pack or unpack, except for my PC, my sunglasses, toothbrush, extra clothes for a week, and other smaller items. I wash my clothes two times per week in the hotel sink, but in the Landover hotel there is a real laundry, I am looking forward to that luxury.
A new city means some tourist walking, to see the city, even if I have been here before. Then meeting friends, finding favorite places to eat, without having to walk for miles. I try to find a place to eat outside, but after an hour of walking I give up. May be another day, another city, Washington D.C. is so spread out, long distances to walk. Eventually I find out that the hotel restaurant is just excellent; some times the closest one is the best one. The weather in Washington D.C. is hot hot hot, probably around 90 F i.e. 30 C or so.
Show day and I start my journey of changing hotel to the venue area in the morning, using public transportation only. First the train, then I hop on a bus which takes me many places. Then another bus, and after a while the driver realize I am not going to the stadium, but to the nearby hotel. So he is stopping on a corner, advising me to walk down the street five minutes, then I will be there. After 1.5 hours of travel I am all set in my new hotel WoodSpring Suites Washington DC East. They do also tell me there is a nearby metro station, just 15 minutes away, more about that later.
Show day, there is no dining places in miles here, so I haven't had any food since breakfast. I drink some Powerade and have some snacks, then I walk towards the FedExField stadium, where I will get more snacks. It is a twelve minutes walk, it is still hot, and I have no need of my jacket. Then the usual routines, enough food, enough water, then in my position near the front of the stage by 7:15pm, before the warmup act is on. The Rolling Stones are just in time, around nine, another great show, see link below, then the same walk back, with more traffic, so I spend 20 minutes walking.
Laudry time! There is a basement self service laundry, so finally I can get all my clothes washed properly. The washing takes 25 minutes, and the drying takes 60 minutes. While waiting I get to edit my pictures from the show, and by the time I go to bed some time between 1am and 2am, I have dry clean clothes, and also publised the first part of the Washington D.C reports.
Next morning, another journey. I was told there was a nearby Metro station, so I have a self made paper map with directions, it should take no more than 25 minutes to walk there. The station is called Largo, and it is on the grey line, same line that goes to the Ronald Reagan Washington National Airport, where my flight is leaving later today. After twentyfive minutes of walking I find out there is a major construction area ahead of me, Google Maps does not make any sense, everything ahead of me is closed, so I return and circle around the entire area. Fifty minutes after I left my hotel I am finally at the metro station, and ten minutes later I am on the train. I have still a few hours before my plane to Boston is leaving, I do always travel with plenty of margins, so I have no worries about all the walking. Then, after some more work at the airport, I am on my way to Boston, for show number five on the tour, this time with American Airways.
Reports and pictures from the show on IORR:
The Rolling Stones – FedExField – Landover MD USA (near Washington D.C.) – Wednesday July 3, 2019