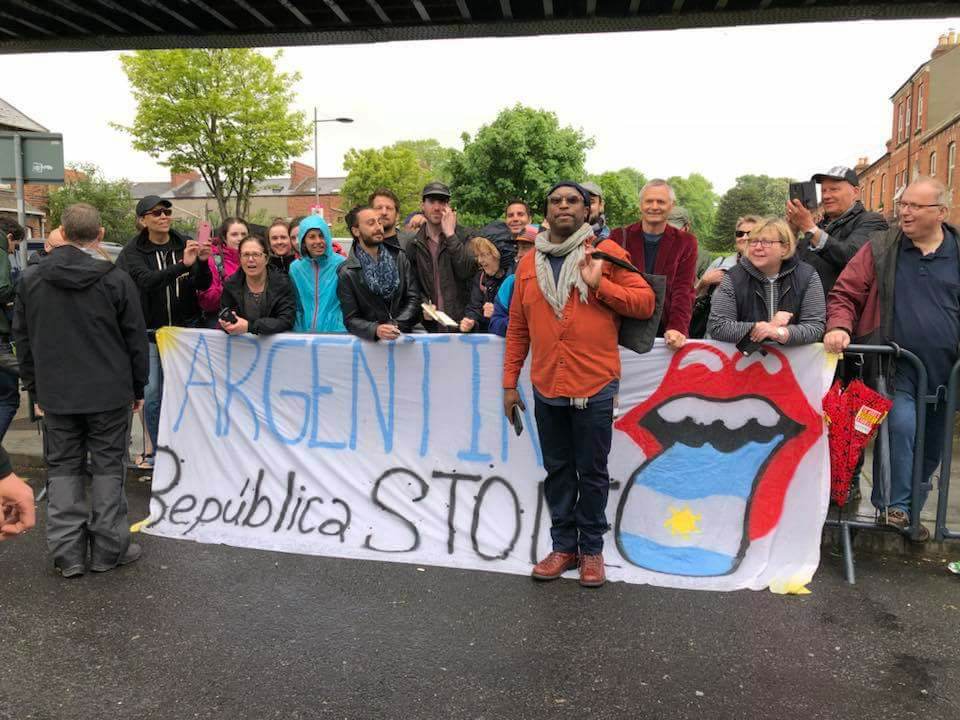 The Rolling Stones did two weeks of rehearsals in London April/May 2018. Then they moved on to Dublin Ireland during the week-end, preparing for the No Filter tour start on Thursday May 17. Fans who arrived early into Dublin could enjoy some great rehearsals at the Croke Park on Monday and Tuesday.

The logistics related to The Rolling Stones arrivals and departures into public appearances are getting almost to the level of state visits. Fans are waiting at "the door", and there are security people taking care of the cars arriving and departing. They know that fans do want a bit of Mick, Keith, Charlie and Ronnie, and they are here to secure the band.
Next up is the show in Dublin on Thursday May 17.
For reports from the rehearsals in Dublin please see the followin link:
The Rolling Stones Dublin Rehearsal May 14-15, 2018