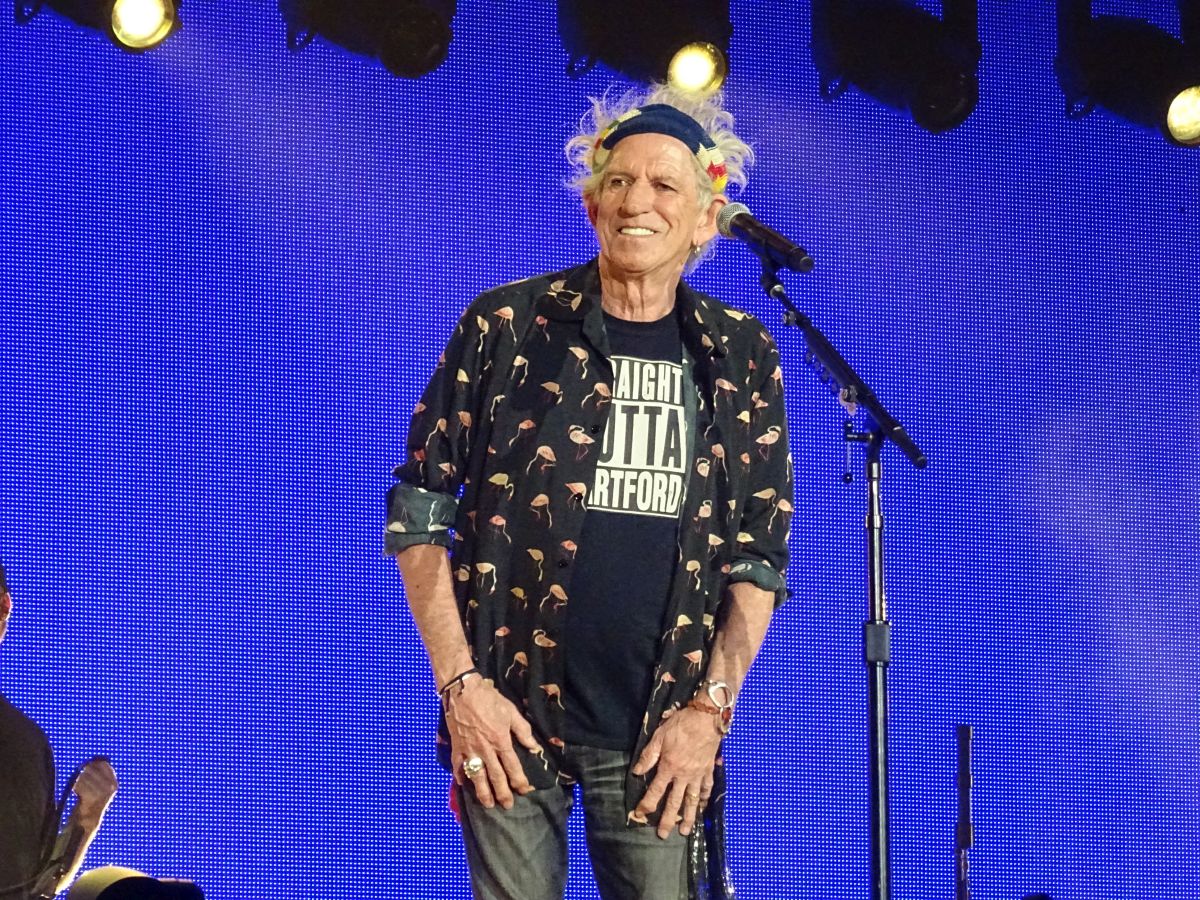 Spain has been one of my favorite countries to see The Rolling Stones in Europe for ages. The crowd reaction is always great, and when "Paint It Black" is on, you get as close as it is possible to that "Argentina feeling" at a show. They have been so many places live in Spain, including Madrid, Barcelona, Benidorm, Vigo, Bilbao, San Sebastian, Zaragosa, El Ejjido, Malaga, Santiago de Compostela, and more places, but most of the time, they would be in Barcelona, and as they did Madrid in 2014, this time Barcelona was a must…
I had two flights to this show. One was a budget ticket from Pisa to Barcelona direct. The plan was to stay on the tour from Lucca and on, then do the relatively short trip over to Barcelona, a flight costing just 35 Euro. Still, work was so busy it this time, with meetings piled up, so I had another flight back home from Lucca/Pisa to Oslo, then back down to Barcelona two days later. I got two working days with meetings, and spent two half days on travel. It was a brutal trade logistics wise and stress wise, but I had to get home for those meetings.
The late Tuesday evening flight from Oslo to Barcelona landed half an hour before midninght. I took the bus to Placa Espanya, one stop too late leaving the bus, then walking back past Placa Espanya, arriving to my hotel at 1am. Aparthotel BCN Montjuic. Again I was pretty close to the venue, Montjuic is the area of the Olympic Stadium. Having an apartment was ok, it is cheap, not central for La Rambla, but I am here for the show only. The bed in the living room seemed small and a bit "one star", but I was so tired, I just accepted this sofa bed for now, and fell to sleep so tired after all the travel. Then in the night, I woke up freezing, and went for a blanket. Then I just walked into something that was the real beedroom, a separate one, with a large oversized double bed. Good think I found the real bed before I checked out!
After a good night sleep, great breakfast, and working half the day, I have set aside two hours for Barcelona touristing and friends meeting. With such a tight schedule, taxi is the only option. First taxi to the Arts Hotel, then another taxi to La Rambla, buying postcards and stamps, a must in every city, then locating the mailbox, often the most tricky part of mailing postcards, then lunch at the first and best reataurant on La Rambla. I see it is a tourist trap, but I am a tourist now. I want sangria and pizza and plenty of water. It is show day so I need to fill up with everything my body needs to keep going. Then a quick walk on the seaside, and metro back to my hotel. I have a few hours more available for work at my room, before I leave for the show.
I am on my way to the Olympic Stadium shortly after 6pm. From memory, and from the maps, it should be an easy walk of less than half an hour. Still, I end up walking all around the stadium at least two times, looking for the right entrances and trying to sort out the stadium maps. One gate is sending me to another gate, then I am at a third, and at another one, and another queue, then there is another security check and so on. I am worried I will not make it for the show start, but with some extra work I am in just in time. So many times I have been at this stadium, so many times it is the same story, I mess around, then in the end I am there just in time.
This is bits from my show report:
… "Rocks Off" – just play it more! "Satisfaction" as the closing song? Yes. You can see that this greatest and most famous song of them all have got all the momentum they need for the final song. It is like a space rocket taking off. The moment Keith is hitting his guitar strings on "Satisfaction", the crowd goes crazy. Then it is all up to the rest of the band to work the crowd. Mick running up and down and all over, making sure nobody is in their own world sending text mesages or thinking about work matters. Show focus! Ronnie moving around a bit like Mick, still adding many great parts to Satisfaction. Charlie, driving the song forward with odd smiles in his own perfect way, these days dressed smart in a proper shirt and not just like an ordinary guy with a T-shirt. The rest of the band driving the song forward, until at one point, we all know it is going to happen, when Keith is walking up front, taking a look at his band mates, a nod, almost like nobody have to say or see or do anything, except Keith, and the show is over, at 11:30pm sharp…
On a side note… I worked my way out of the show in half an hour, fast, to a nearby bar on Placa Espanya, where I stayed on this travel to Barcelona. I was resting with a Estrela beer, and a big smile on my face. As the bar was filling up with Stones fans arriving from the show, I got to chat with two fans arriving thursty like me. They were from Manchester UK. It turns out one of them was like five years older than me, not much really, but here is the story… He had seen The Rolling Stones in ballrooms in his home town Manchester in 1964, 1965, 1966 and on… We talked about how those shows were back then. With Brian Jones. With the girls screaming, standing on the chairs, how lucky we are to have the band around more than fifty years on. Back then nobody analyzed who was sitting down or who was hitting the wrong or right notes or what was going on technically. It was a blast of 25 minutes and it was over almost before it started. Now it cost may be a zillion more to see the band, but they are a zillion more popular, and I wish they last for a zillion more years to come!
Complete show reports and pictures here:
The Rolling Stones – Estadi Olimpic – Barcelona, Spain – Wednesday Sept. 27 2017