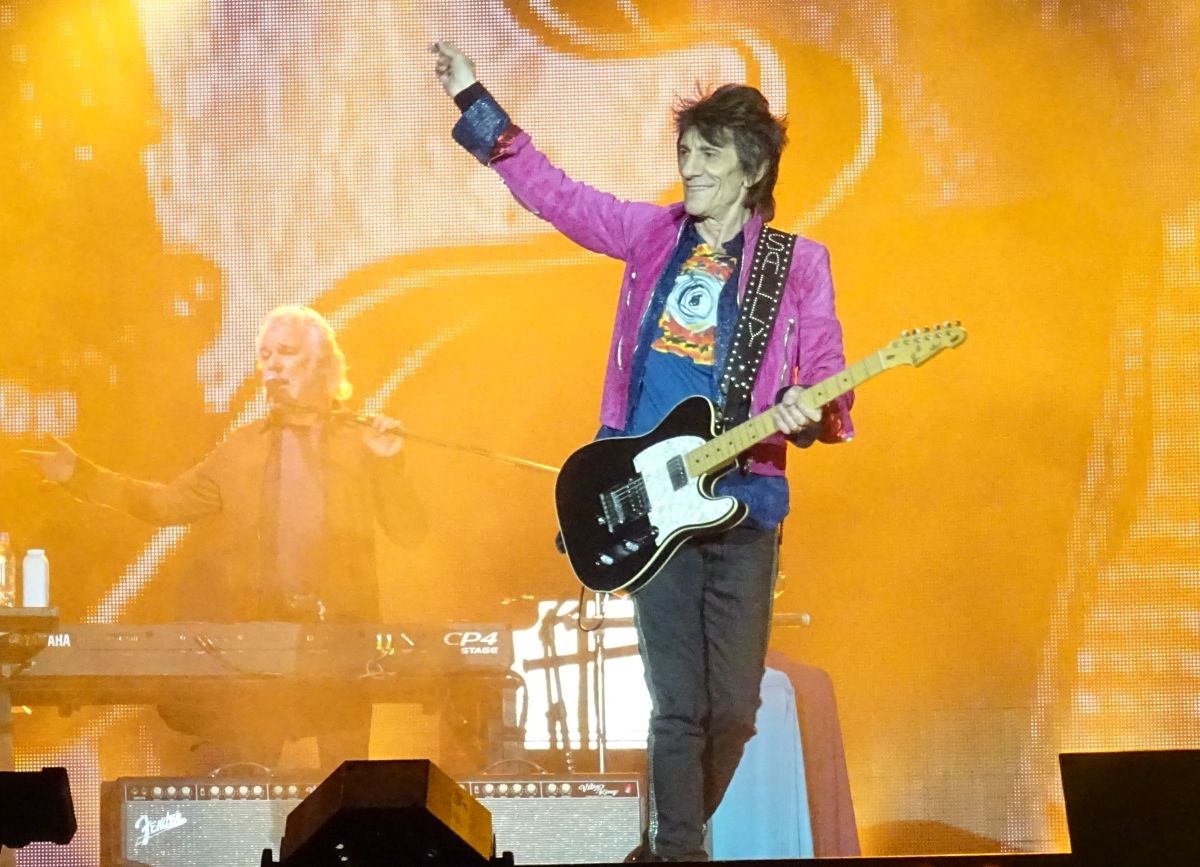 Zurich Switzerland and Letzigund Stadion is the location for show number four on the No Filter Tour 2017. They performed at the very same stadium in 2014, so I know the place, and I know where to stay, without having to travel any extra. I am at the virtually next door Crowne Plaza Hotel Zurich, just like in 2014, with just a five minutes walk to the venue. It seems like "everyone" I know is at the hotel. There are fans from all over Europe, many from UK, also from the rest of Europe. We are a big family and we share the same passion – The Rolling Stones!
With Sunday September 17 available for travel back home, the day after the Speilberg show, I was home by midnight, meaning I got two full working days in the office back home, before I was on my direct flight from Oslo to Zurich Tuesday evening. The five hours or so I walked on show day in Speilberg coulld still be felt on Sunday and Monday. Tuesday I felt much better, and in Zurich there would be very little walking, luckily.
I travel with two PC's on this tour, in fact wherever I go. The workload in the late summer and during September and October is just crazy. I am running my own company, and also I am involved in another startup company, same time I handle customer work, plus a hundred or so e-mail every day from Stones fans on IORR. Show day is work from wake up in the morning until I hear the maliliar sound of The Rolling Stones through my open hotel room window. There is a soundcheck, it is 4pm or so, I have to finish work and rush to the venue.
It takes five minutes to walk to the venue, but with soundcheck on, it takes just a couple of minutes from my room to the gates. I meet up with friends. We can see The Rolling Stones on the screen, it is visible through the open shaped venue. The sound is crystal clear.
I am standing next to good friend Roderick from the Netherlands, with a big smile on my face, listening to the soundcheck. They do "All Down The Line", "Hate To See You Go", "Like A Rolling Stone", "Dancing With Mr D". It is like a mini gig before the real gig. Mick and the rest of the band is dressed causal. Then the soundcheck is over. Shaking hands with many fans I know, also many fans I have never met before, The area around the Letzigund Stadion is just swarmed with fans and friends from early afternoon. I walk back to my hotel, prepare for show time, grab a pizza in a nearby restaurand, and a beer, and I am entering the venue shortly after 5pm. I am ready for The Rolling Stones.
This is bits from my show report:
It was a chilly night with temperatures around 7 C (45 F), not a night where you are wearing your great Stones T-shirts. Everybody had several layers to keep warm. Luckily it was dry and no rain.
This was the perfect show. There is not much to say, except I loved it from start to finish. We got a new blues number from "Blue & Lonesome", it sounded great. We got "Like A Rolling Stone". Then "Dancing With Mr D" was back in the set. "Paint It Black" sounds great every night. The highlight for me was "Street Fighting Man". It is so powerful, with the entire band high on volume and guitar playing. The crowd starting to move in their multiple layers of clothes.
….. And next day, a train ride from Zurich into Milano Italy, then another train ride to Firenze and eventually Lucca, but that is another story …
Show reports and pictures:
The Rolling Stones – Stadion Letzigrund – Zurich, Switzerland – Wednesday Sept. 20, 2017