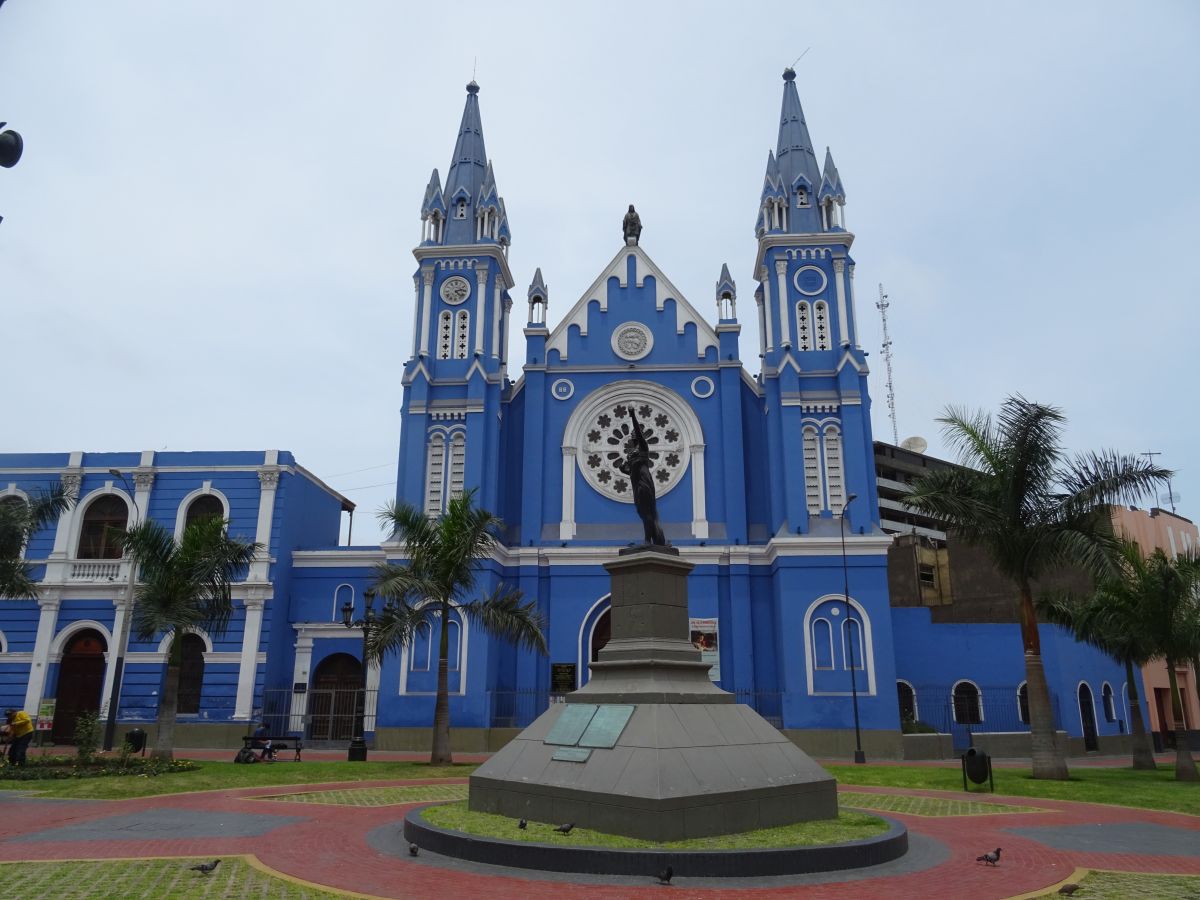 I was in my taxi on my way from the airport in Lima to my hotel. It was 11am in the morning, as we had changed time zones and turned the clock back two hours vs. the East Coast of Brazil. Every driver in Lima is hunking their horn if something takes more than a second, so there is lots of hunking horns. Then I get blinded by the beauty of this blue church right outside my car window. The colour, the architecture, the little quiet park in front of it. So beautiful. I make a note of the address and walk back to see it. And I just have to go back every day and watch this beautiful building. This is Lima!
Lima Peru is the most beautiful city in South America according to "Rough Guides". Well it used to be. So I walked out and looked for the beauty. Is it there still? This is what "Rough Guides", my favorite travel guides are saying about Lima: "Considered the most beautiful city in Spanish America during the sixteenth and seventeenth centuries and long established as Peru's seat of government, Lima retains a certain elegance, particularly in colonial Lima Centro.".
So I start walking towards the center, and I walk for an hour or actually two. So much beauty, the pictures speak for themselves. So many people, so busy, so diversified. I am so glad I skipped my crazy two days Cusco and Machu Picchu plans and stayed in Lima Peru for all of the four days here in Peru. Already, I love this city. It is lagre, it rivals Trinidad Cuba in the beauty of all these yellow Spanish colonial style buildings. I just walk around and look, see all this beauty. All the churches of all colours and architectures. So much to see. I will be busy in my spare time for the four days here in Lima!