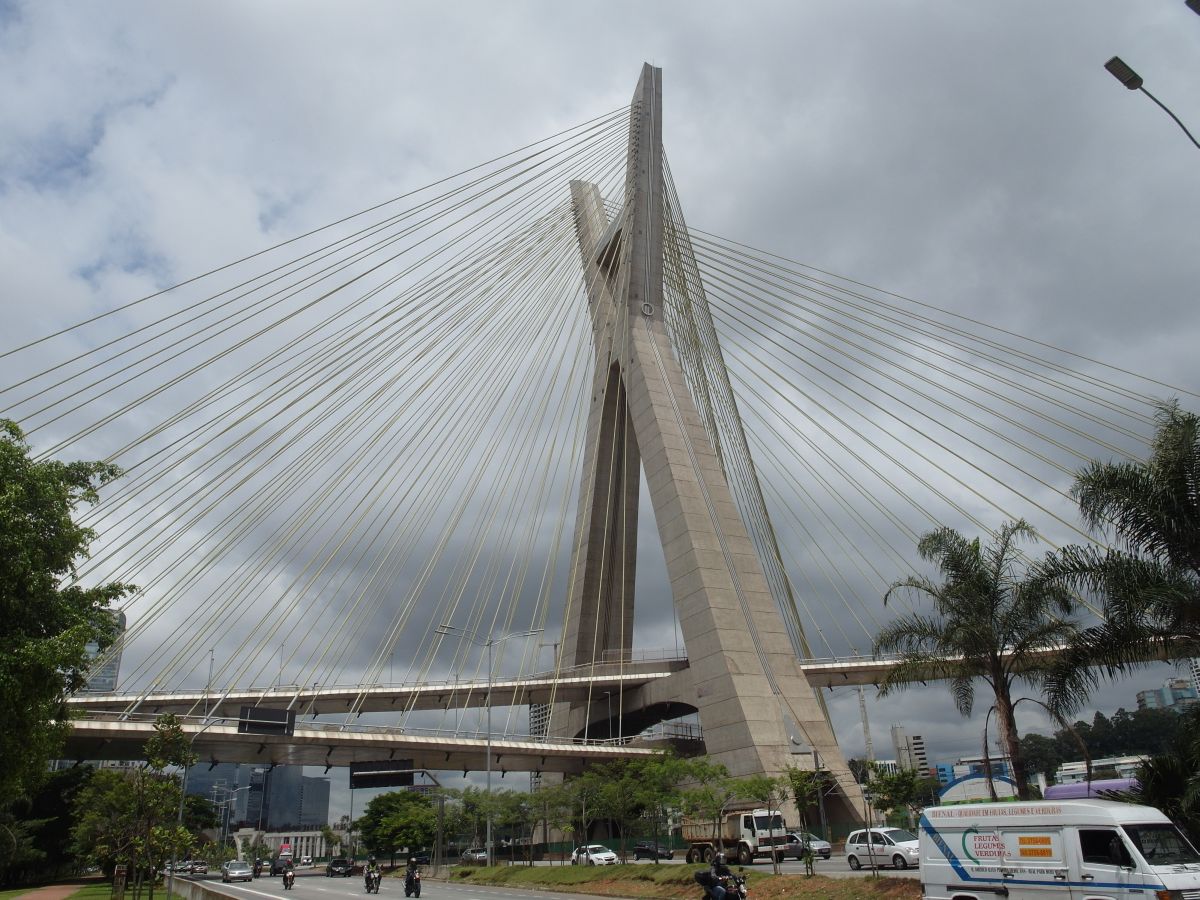 São Paulo is the largest city in South America, with around 11 million people living in the city, and another 10 million around it. All these seems to have a car. My good friend Dean – who do know São Paulo well – told me about the traffic, and adviced me to stay close to the venue Morumbi Stadium. So I went way over my hotel budget and booked at the Sheraton WTC in the Brooklin area, 5 km (3 miles) and one hour walk from the stadium, also within 15 minutes walk to other places I need to visit during my stay, like the Stones hotel.
The domestic airport is just 7 km i.e. 4 miles away from my hotel. I took a taxi and was at my hotel in 20 minutes. No traffic on Sundays. Then I settled in, I saw many familiar faces, and my room was perfect. Then my usual routine… I walked the area in the afternoon. Within an hour after arriving into São Paulo I waqs nearly ran over by a car, bitten by a dog, shut out in the emergency stais on a small outside ramp of 1×1 meter, my welcome wasn't really warm…
I walked the area. The more I walked this Sunday afternoon the more I got worried. Just closed shops, closed cafe's, so quiet, like everybody had left. After a couple of hours walk I went back to my room, searched for other hotels in the ares, also in the "downtown", but I trusted Dean on his advice and stayed for the first night.
Next morning. São Paulo is opening up! All stores, cafes and bars are open. The business people are here. The streets are packed and the cars move by walking speed. Welcome to São Paulo! I walk around and find one favorite joint after another. Great parks, places that serve bacalao, places with beers, and best of all, I am the only tourist in miles! I am the only person who walk with slippers, the only one with shorts, and the only one with a T-shirt. Everybody else is dressed for business. But later on, as the day go by, I will see the locals, they dress normal, act normal, and they have their meals and drinks where I love it, in the shade, outside, watching the cars queuing up in the street of Berrini.
I see the special wirede bridge from my hotel window, and Ronnie see it from his hotel, making a drawing for the first São Paulo set list. The front rows of the large 15-30 floors hotels and business buildings are impressing, still cold from a human point of view. I like to dine outside on the streets, I like it in New York City East Willage sort of areas, and as I move back into the Berrini street and all the side streets, I find the real small buildings, where the non-business people live, dring, dine and rest. And I find the parks. While Sunday was a rough fisrt vistt day experience for me, today Monday I am starting to love my area. I can live here in Brooklin São Paulo for a week no problem. I love the area already.