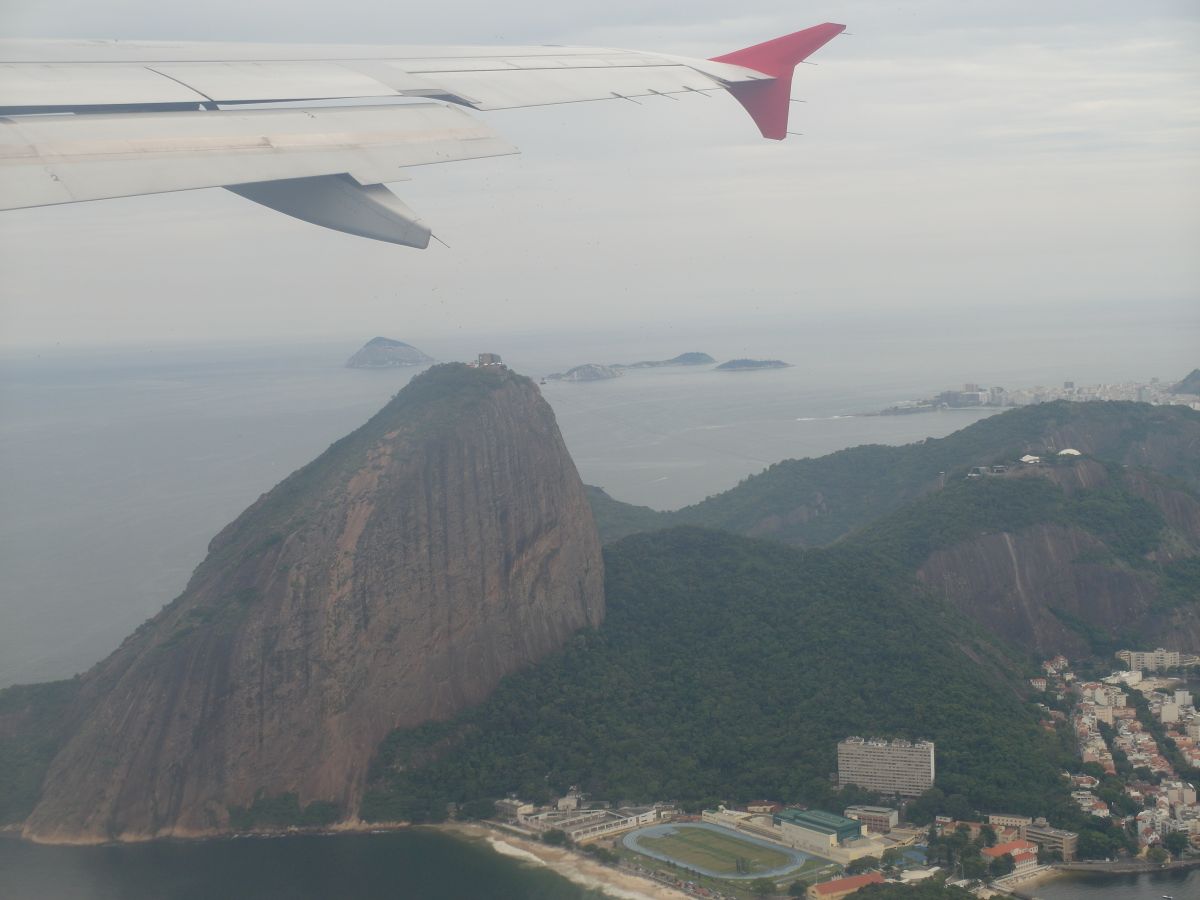 Rio de Janeiro was such a great city to be in when The Rolloing Stones were in town!. I was here ten years ago as well, to see The Rolling Stones playing in front of one and a half million fans at the beach of Copacabana. This time on the Olé Tour 2016 it was a better concert, because it was at a stadium, and because everyone in the stadium were really into the Stones.
I left Rio de Janeriro Sunday at noon, the day after the show. It was amazing to see how they had closed the part of the Copacabana traffic that was closest to the sea and the beach. Today the locals were biking and running and walking and just enjoying the Sunday on Copacabana! Life was slow and it was time off for everyone. I was in my taxi on my way to the local airport – the domestic airport right next to the Sugar Loaf. I had booked a window seat and I was hoping for a great view. It was great indeed!
First we took off right in the direction of the Sugar Loaf. Then we turned and I had the Sugar Loaf right in front of me outside my window. Then I got a panorama of the famous Christ monument, the "Carcovado", then the Copacabana beach, then Ipanema Beach, and the entire greater Rio de Janeiro area, with all the beaches, islands and surroundings. I could not ask for a better exit from Rio.
A short hour later, we are approaching the domestic airport Congonhas São Paulo Airport. It is right in the center of the city, this endless city of some eleven million people, with another ten million people nearby. The largest city in South America. I was worried about traffic, about the hotel, about moving around, about anything related to Sao Paulo. Well that is another story. Welcome to the next chapter in Stoneland!