I arrived to Hollywood Los Angeles by Monday at noon, moving into a hotel in walking distance to the Fonda Theatre. When there is a club show then rule number one is stay close.
I walk over to the Fonda many times, I see they are building up for the show. Trucks, security, all the signs I need to see. By Tuesday I see people queuing up outside the Fonda.
Wednesday May 20 it is show day. As I walk in the Hollywood area I see the sign is up. The Zip Code sign saying the Zip Code of the Fonda Theatre. So it is confirmed.
I work on getting a ticket and eventually I get the "go" and I know I will be inside for the show at the Fonda.
So many fans are here in LA now and they want to get into this show. The capacity of the venue is 1200 but they will only have around 700 inside, the rest is space for recording equipment, cameras etc.
I am queuing to get in, the 100 or so who puchased tickets online are let in before "our" VIP tickets, also the few who were interviewed about Sticky Fingers are let in, then it is us. I head for the left side i.e. Ronnie side. Luckily a few models leave their front row spot just as I arrive. I stay in a great front of stage area and I never leave my spot until after the show is over.
See the Fonda Theatre show reports @ iorr.org!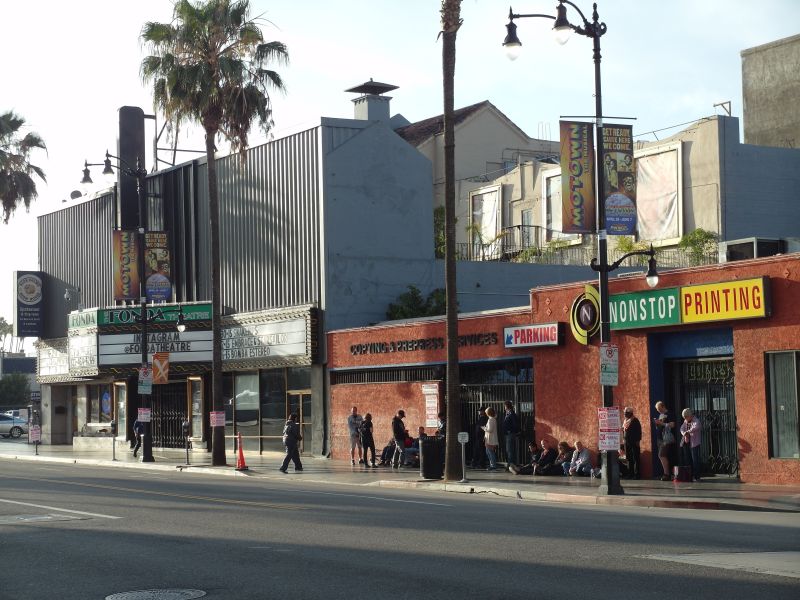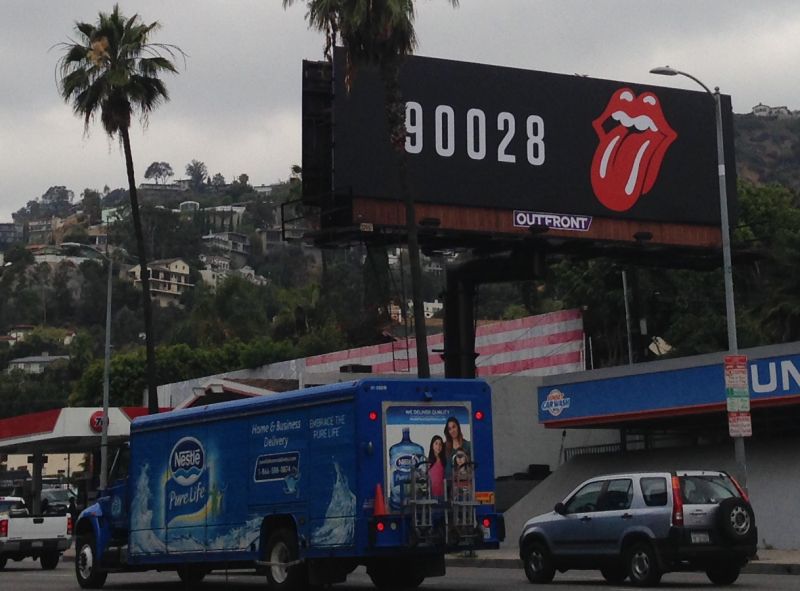 To see the complete Zip Code Tour 2015 Blog: