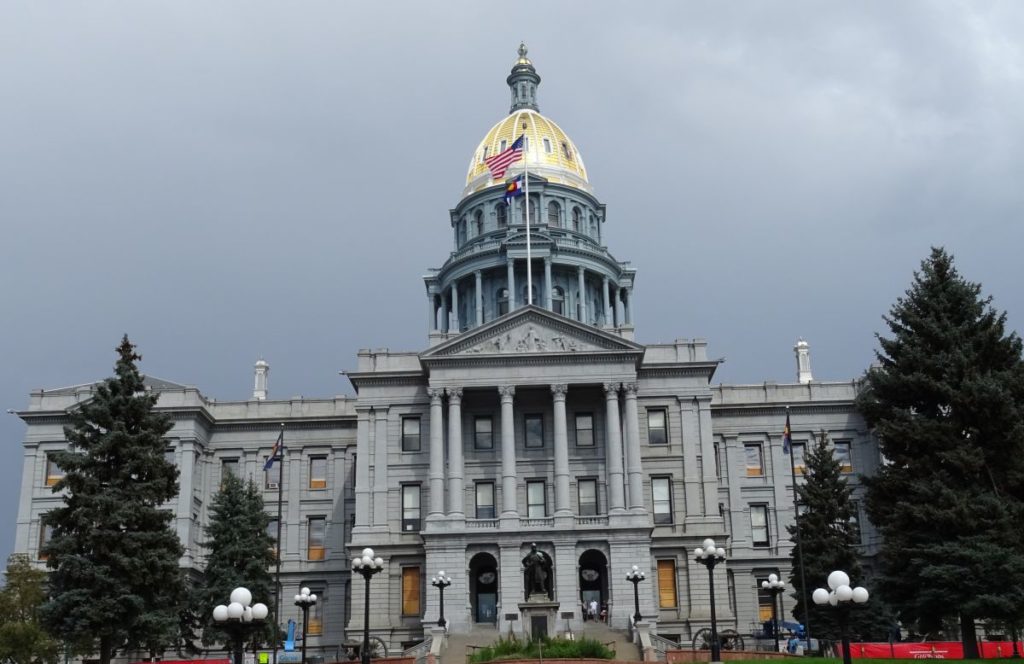 Denver Colorado USA is called the mile high city, because it is at exactly one mile high altitude, i.e. 1609 meters above sea level. By an amazing stroke of good luck, the 13th step on the west side of the Colorado State Capitol Building is exactly 5,280 feet above sea level – one mile high. Some say the air you breath in is thin in Denver, because of the altitude, but I don't think the altitude is much of a problem for most people. The Rolling Stones have been performing several times in Mexico City, which is at a plateau of some 2,200 meters above sea level, i.e. a lot more than a mile, as compared to Denver, and also Bogotá Colombia is situated at an altitude of 2,640 meters (8,660 feet) above sea level, The Rolling Stones performed there with no problems in 2016.
I had been working on details of my Denver stay for weeks before arrival. It was one of the most complicated cities for my tour planning. City center hotels were extremely expensive, in the $300 to $400 range per night, and I was desperate to reduce my travel budget. I noticed there was a light train that went from the airport into the city, so for quite a while I had mixed bookings of city center hotels and remote hotels between the airport and the city center. A week or so before I arrived into Denver, I realized I needed two hotels max, not three, as changing hotels is so stressful, and I wanted to be in the city center. When I was on the "A train" on my way from the airport to the city of Denver, I realized how remote and boring those hotel locations out of town were, and I was glad I had my city center bookings for Denver finally.
I left New York through Newark Airport on Tuesday. Then a four hours flight to Denver. The rest of Tuesday, and all of Wednesday, were spent picking up on all the work load I had both from the shows in NYC/NJ, and from my real work in the office.
Thursday evening Tim Ries had a show at The Dazzle, a famous Denver jazz club. The Rolling Stones were scheduled to arrive from New York City into Denver at around 6pm that day. Then they were running late, and Tim did not get into the Dazzle club until 9pm. Meanwhile, his local musicians started the show at 8:30pm. They were amazing professions, like with every local band Tim Ries is working with. We got some great jazz playing before Tim arrived in a hurry more or less straight from a long four hours flight out of New York. He did not have any time to do rehearsals with the band, but these guys are world class. Bernard Fowler joined in later on, and we got some amazing jazz versions of "Honky Tonk Women" and "Ruby Tuesday", in addition to stuff from Tim's latest solo album.
Friday I changed hotel, as I had two hotels with 3+2+1 days booking, staying six nights in Denver. I had great plans for going on a road trip in Colorado, but I did not want to hire a car, and I did not want to spend any money on UBER or a TAXI. As I was studying my tourist brochures, and checking public transportation on Google Maps, I noticed there was a local bus going to the Coors Brewery in Golden. I am a big fan of brewery tours, so then I was on the bus to the city of Golden. It takes 20 minutes by car from Denver to Golden, and an hour by the bus. It was a great travel, I got to see normal people, hopping on and off the bus, from all social levels, and I got to see all the little side trips the bus took on it's way to Golden. Then we arrived, in what would turn out to be one of my greatest experiences from the entire two months Stones travel.
The Coors Brewery tour was great in itself. The brewery is the largest single site brewery in the world, because they do all their malt local on site. I have been to the Budweiser Headquarters in St Louis, another great brewery, and I have seen the large brewing sites in Leuven, Brussels, where InBev are, they do Stella Artois, and they own Becks, Budweiser and many other beer brands, but unfortunately they do not have any tours, as far as I know. Coors do have a local brew they do not sell outside Colorado, called "Colorado Native". I tasted it, a great beer, and later on I found out it comes in both an amber version, the one I tasted, but also a regular lager. Then I had to taste the two big sellers, "Coors Banquet" – the original Coors lager, and the best seller these days "Coors Light". They said the beers were max 24 hours old; othing is like fresh brewed beers, right out of the factory.
Golden is such a great and peaceful city. I had spend three days in busy busy noisy Denver now, among tourists going bananas on electric scooters, homeless people being quite disturbed, and restaurants with meals they charged high prices for, like $40 or more. A beer in Denver city cost $8 or more. In Golden I had fresh wild Colorado River Trout at $18, and the Coors beer cost $3.50. Also, Golden has got many old historic buildings, it is like walking through a museum, but people live there, at a slower pace, and at such a different life style as compared to busy Denver. If I had knew about Golden before I arrived into Denver, I would have stayed my three extra days in Colorado, for sure.
Saturday is show day. I am a long walk away from the venue. The plan was to take the bus, but I wanted to walk the path so I knew how to walk back after the show. It took me 55 minutes to the venue, and 45 minutes back after the show. The show? A great one, again, of course, see the links to the show reports below.
Sunday I wanted to go back to Golden, as I had one extra day to spend in Denver, but never do anything great two times in a row, the next time might not be as great as the first time. I did some hard study of the maps I got at the Denver Tourist Information. Then I found out there was something called "Olde Town Arvada". Old historic buildings, half an hour by the light train, I was on my way. This was a bit like Golden, but at a smaller scale. Still, many great old buildings, and a slower pace of life. I had some great hours there. Then time was getting short, more work to do back home in my hotel room, and a flight due tomorrow. The tour must go on. Six days in Denver was great, but I must admit, Golden and Arvada were my highlights on this part of the tour.
For show reports see the links below:
The Rolling Stones – Broncos Stadium at Mile High – Denver CO USA – Saturday August 10, 2019
These pictures are from Denver: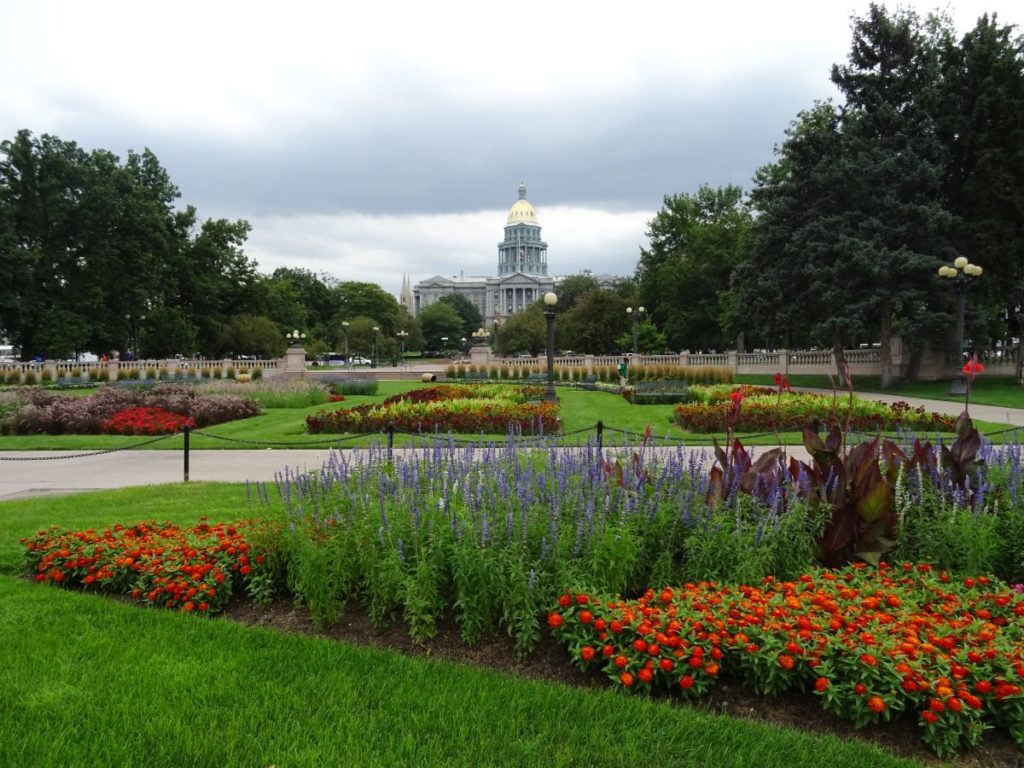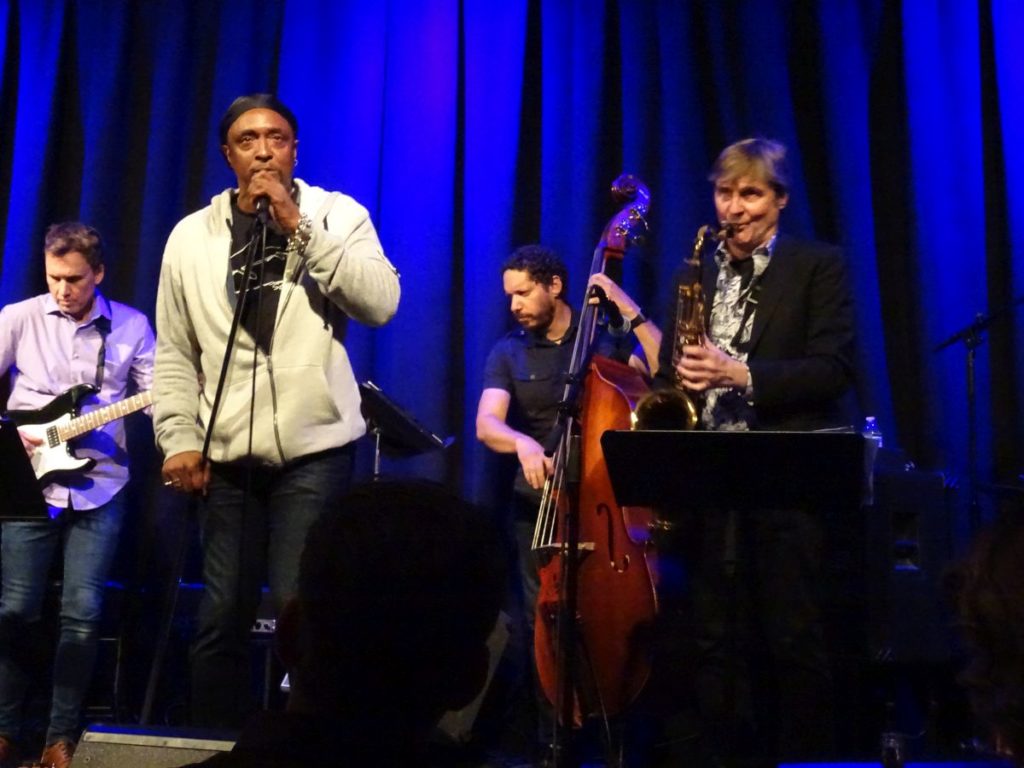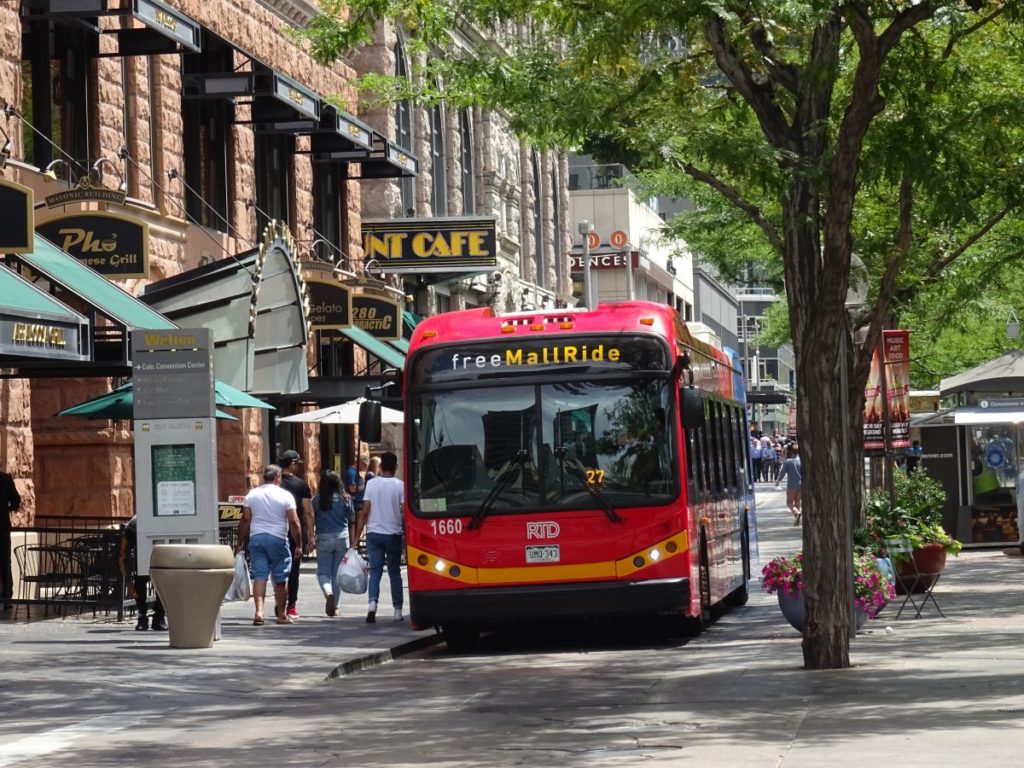 These pictures are from Golden: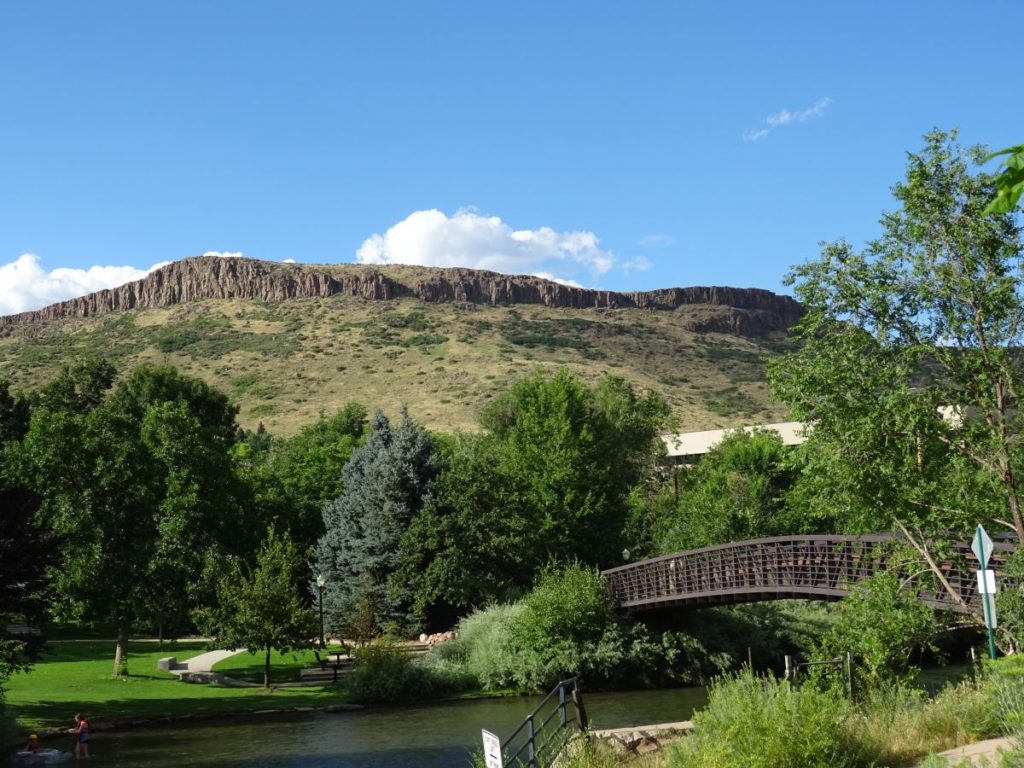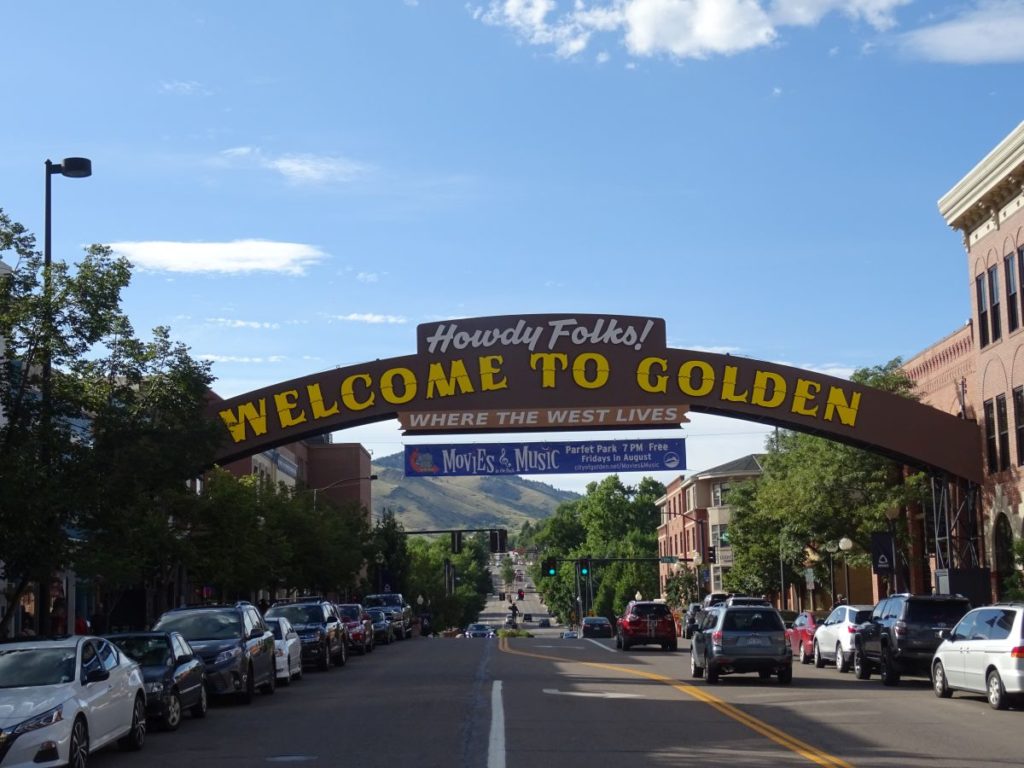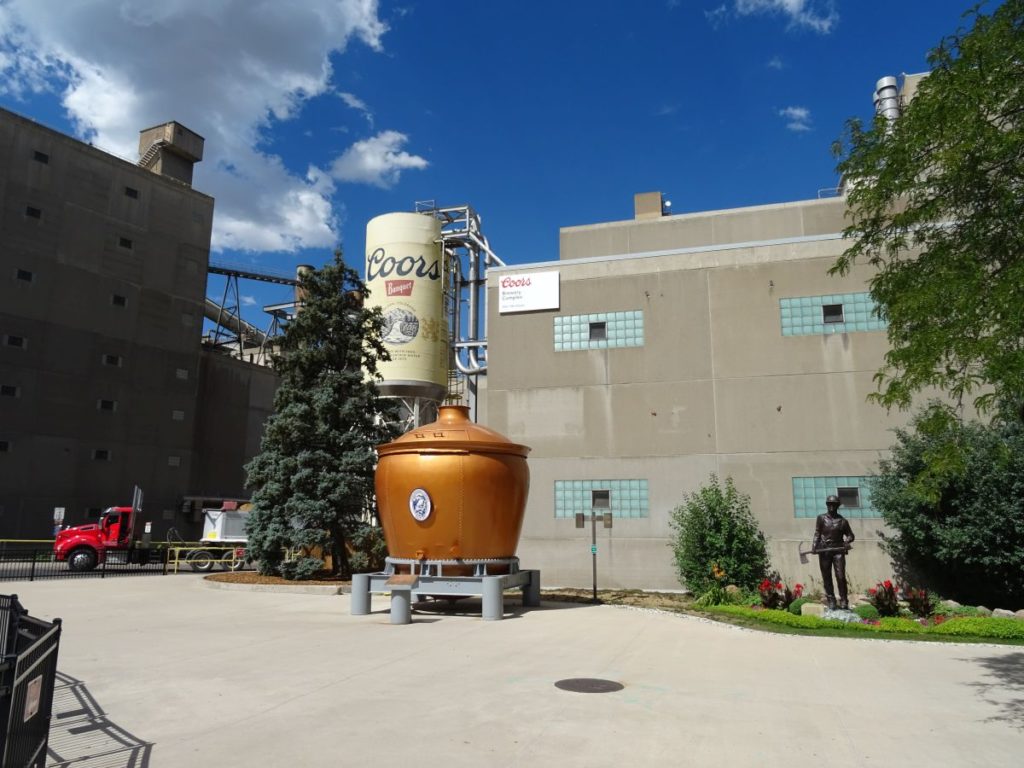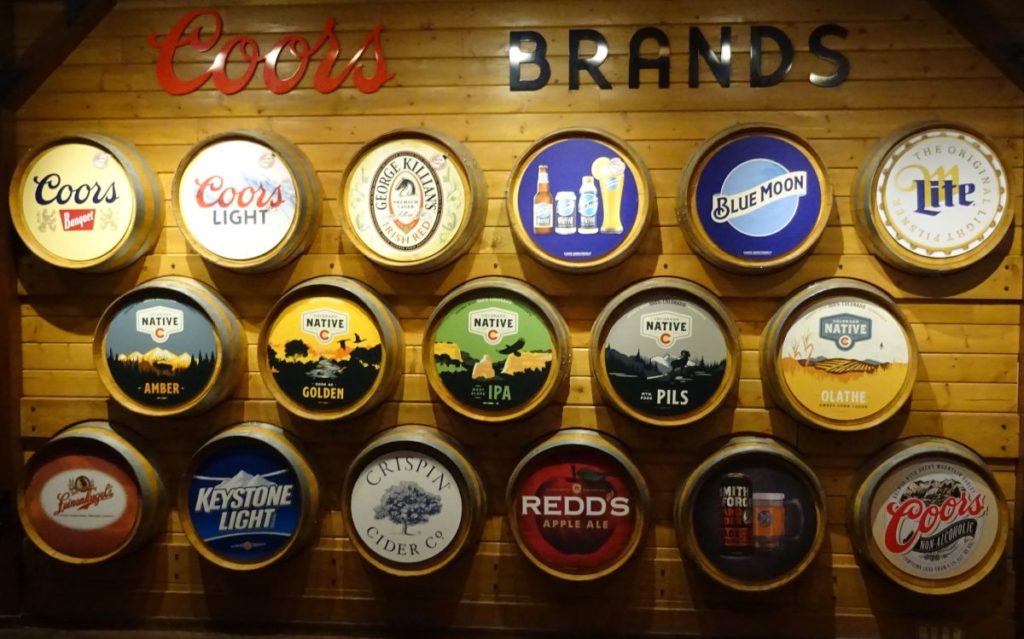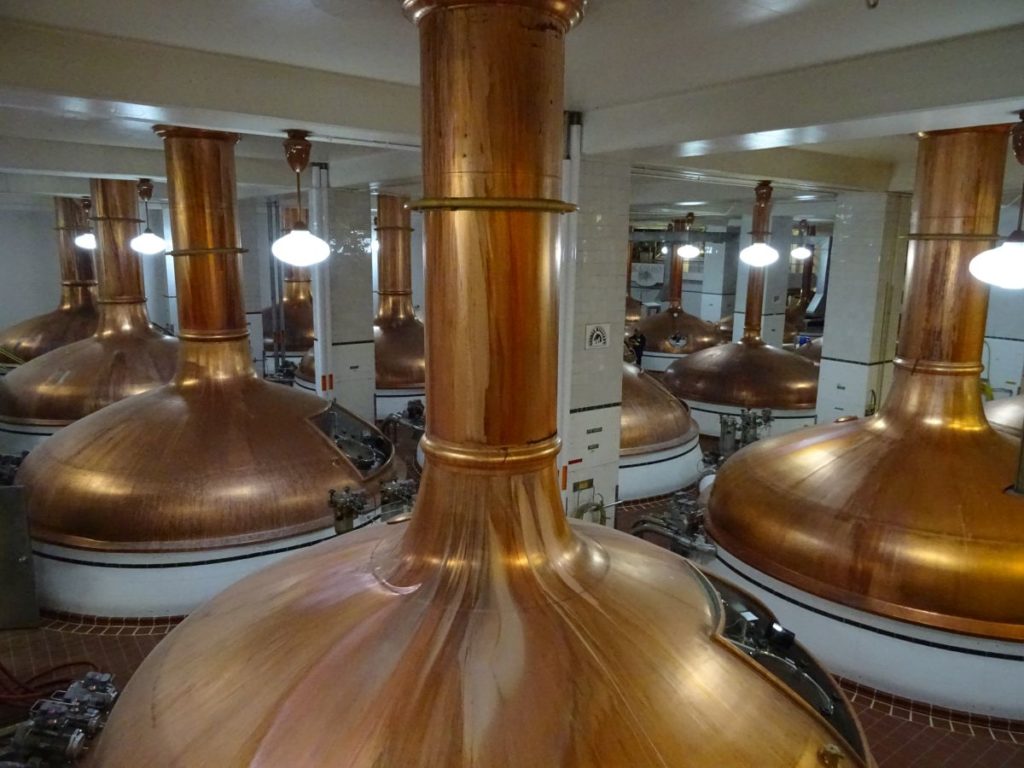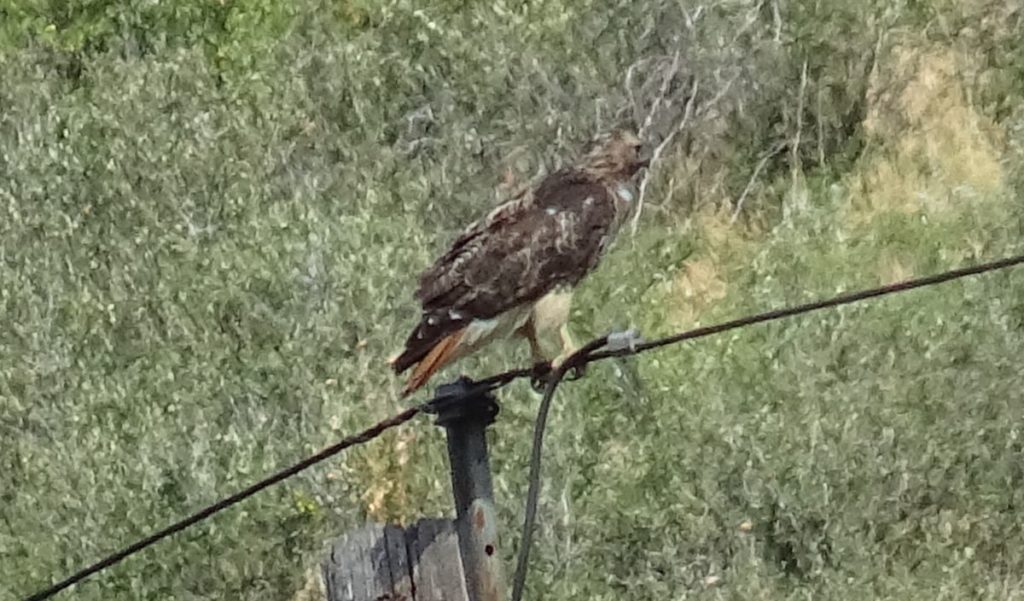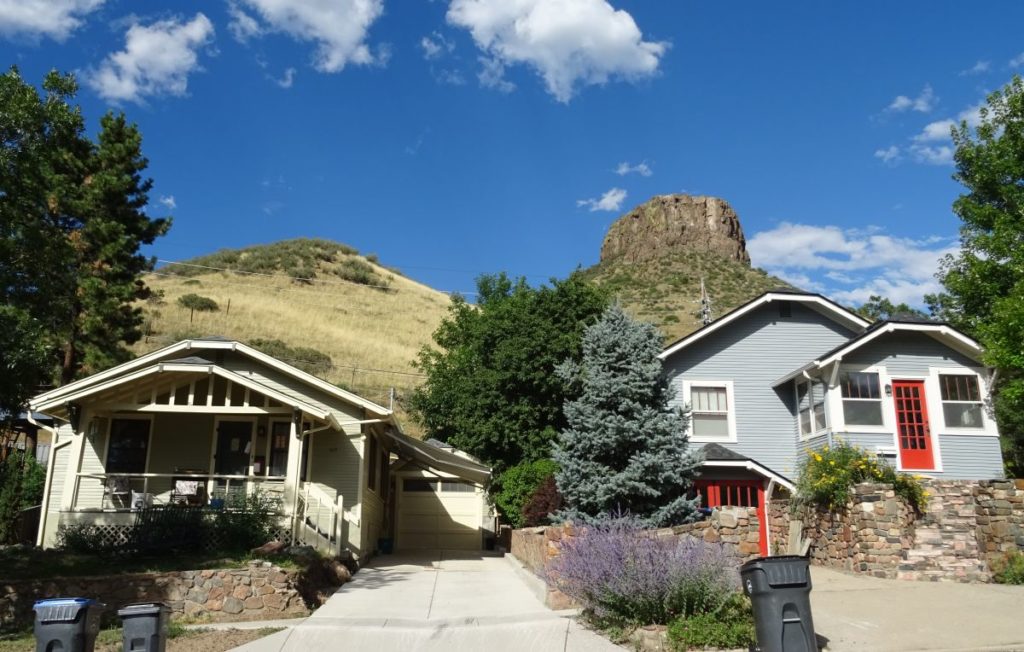 These pictures are from Olde Town Arvada: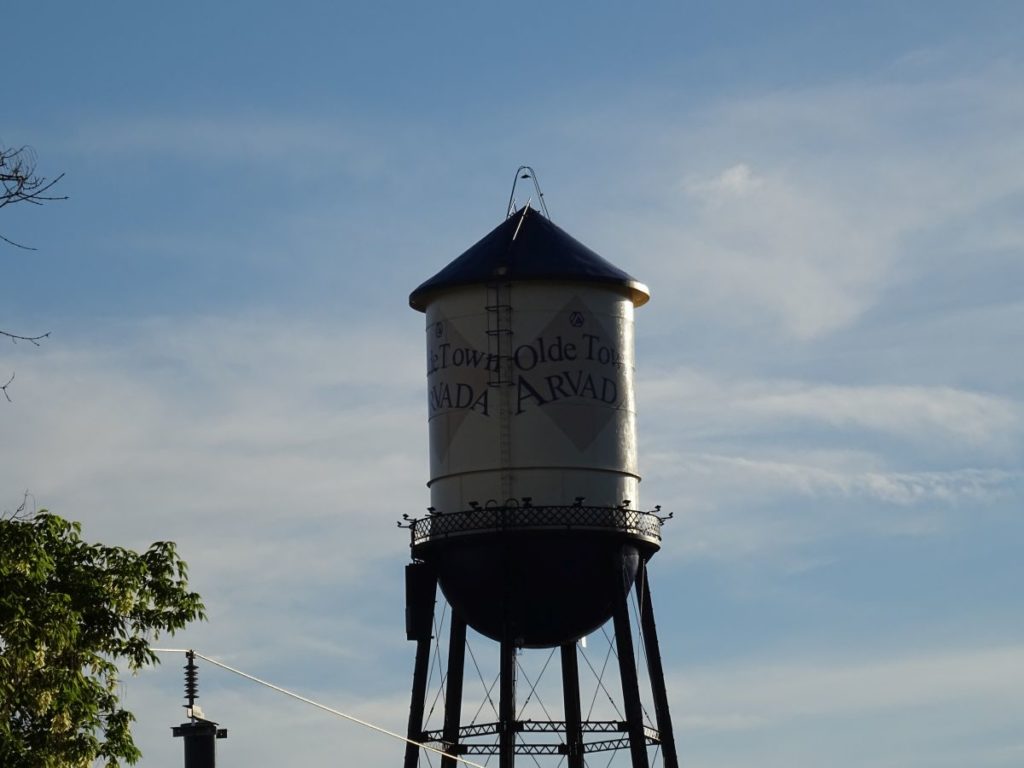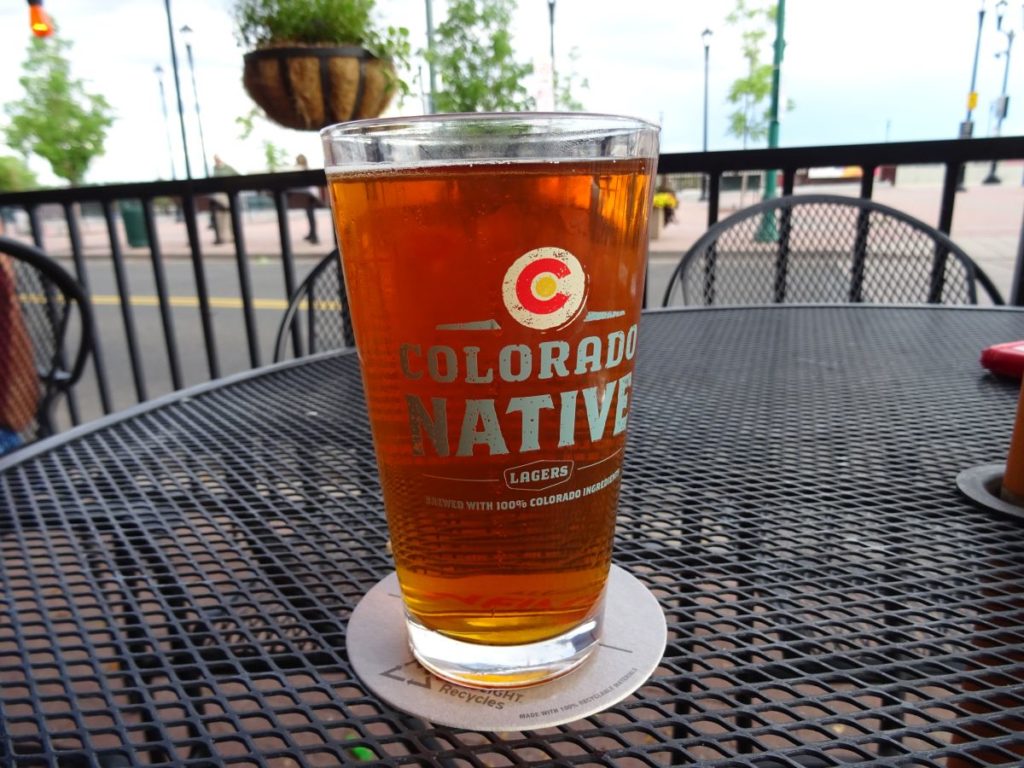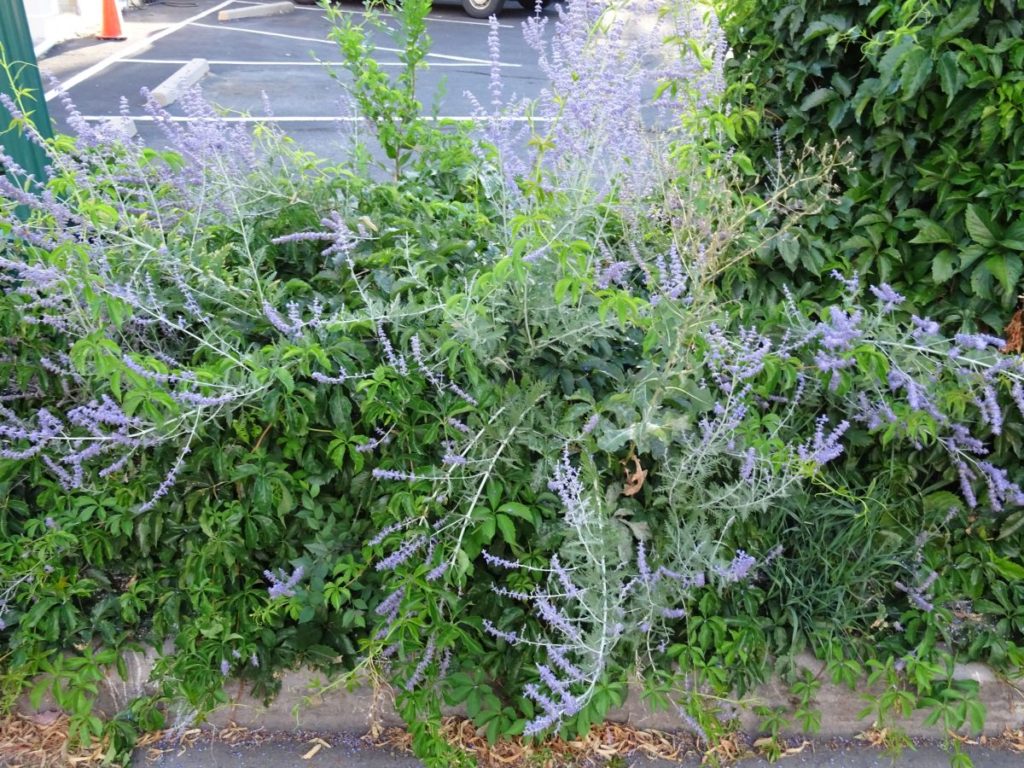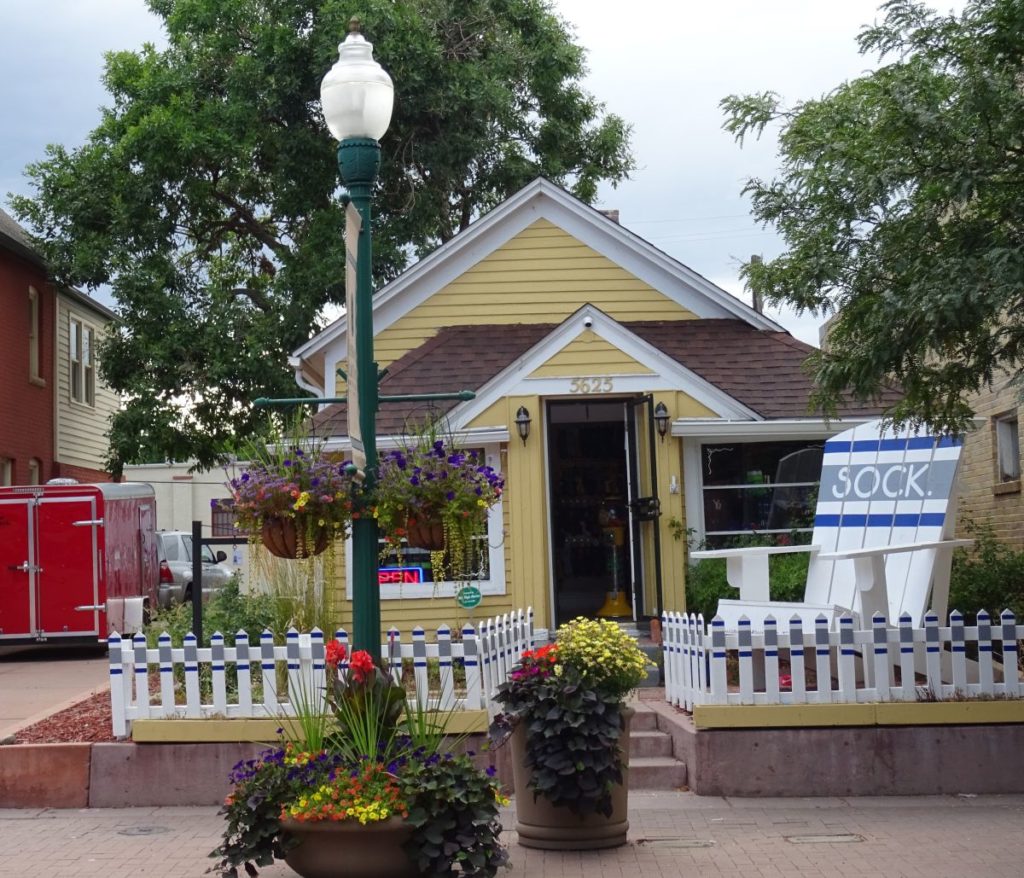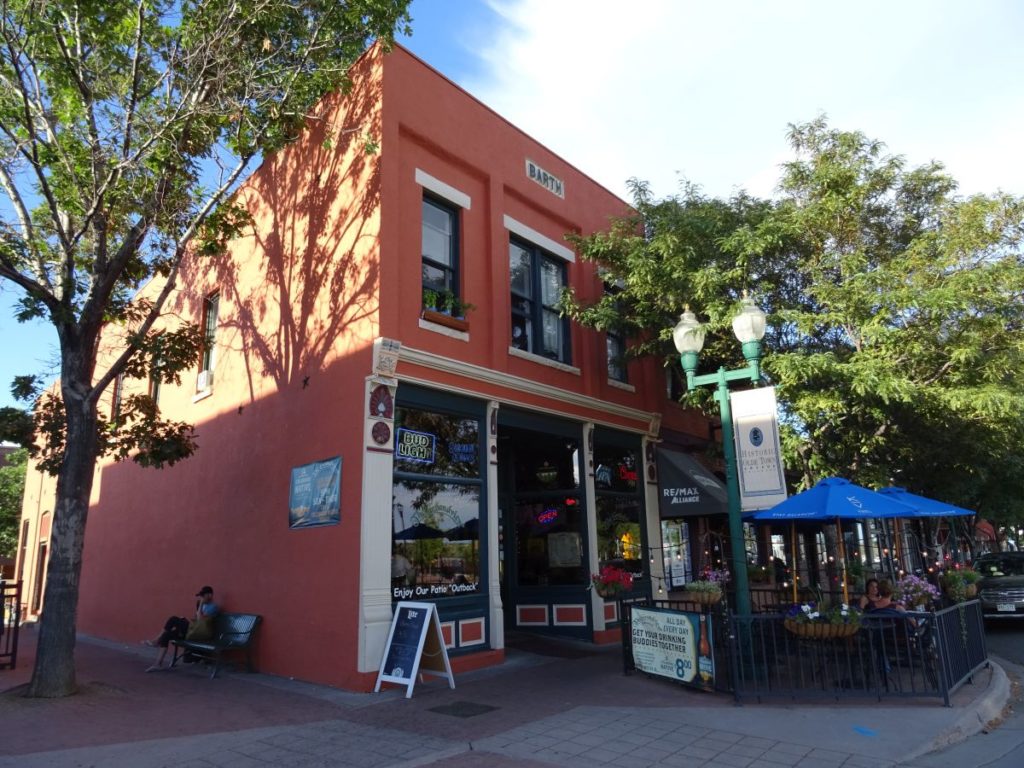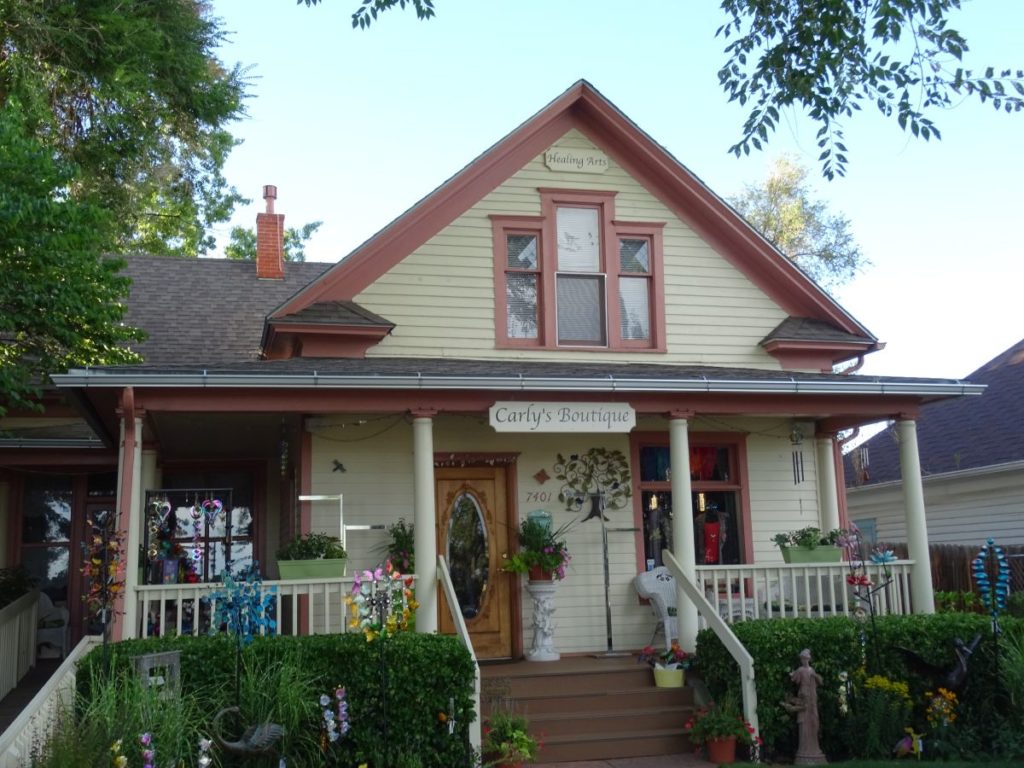 And these are from the Stones show in Denver!