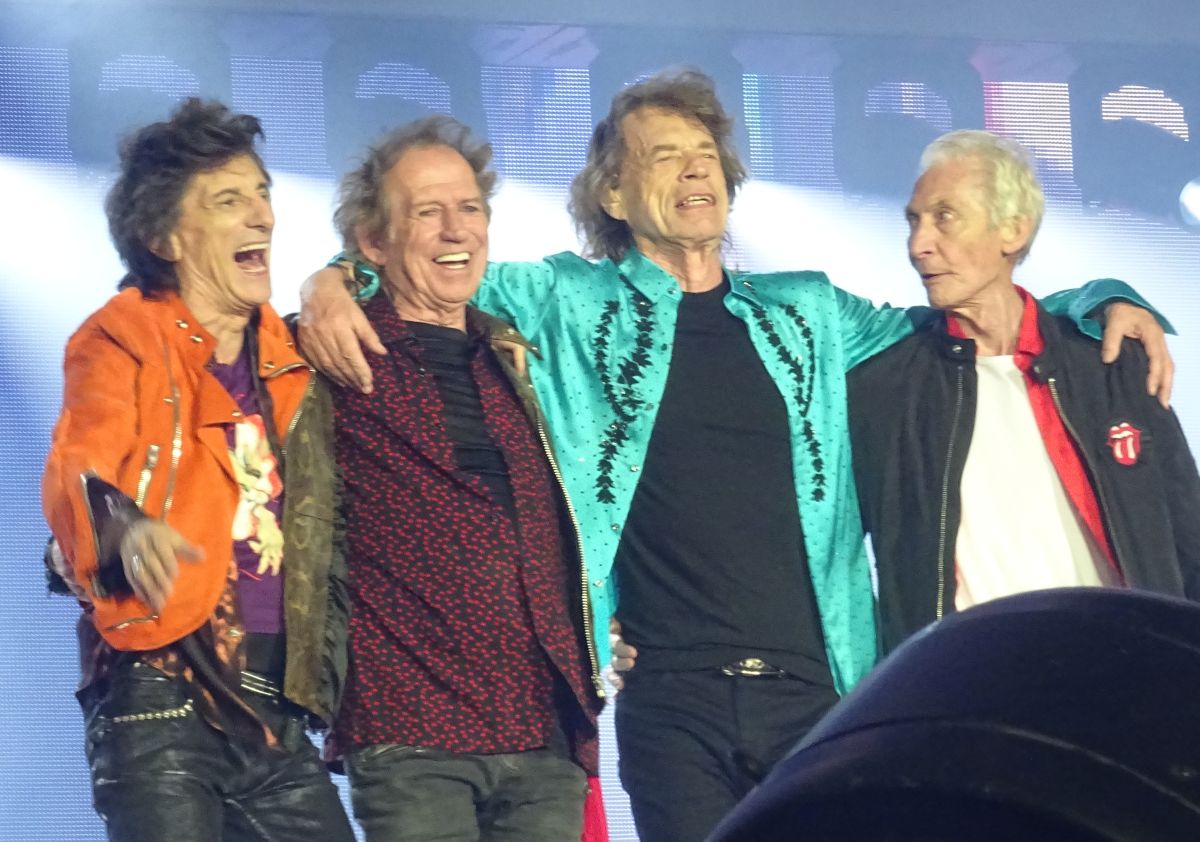 Chicago was supposed to be the end of the No Filter US Tour 2019, but due to the rescheduling it became the opening shows. Chicago is a great city so easy to love, and with all the history of blues and previous Stones performances, I was really looking forward to the Chicago days. This is the story of nine days in Chicago, where more than 100,000 Rolling Stones fans enjoyed the two first shows of the opening of The Rolling Stones No Filter US Tour 2019.

After three weeks in London, for the rehearsals there, I was home during the week-end, and then Monday morning June 19 I was off to Chicago, for the opening show Friday June 21, as well as the rest of the tour. This is part one of a Stones travel that will last for 77 days until September 2. The rehearsals days are reported separately in the post The Rolling Stones No Filter US Tour 2019 rehearsals. I was in Chicago for nine days, staying twenty minutes walking distance from the venue Soldier Field, right next to Grant Park, near Michigan and Roosevelt.
For the first three days I stayed at what must be a two star hotel, the Best Western Grant Park Hotel. It is right on Michigan, an old little building in Chicago terms, just eight or so floors, and you can see from the big letters "Grant Park Hotel" on the roof of the hotel, that this hotel has been there long time before they added the "Best Western" francise brand to their name. I really loved that hotel, but it was't available during the show days, probably because their prices were too good!
So Thursday morning I walked the one minute walk i.e. 70 meters – 200 feet – over to my new hotel for the next six days, which was more like a four star hotel – the Hilton Garden Inn Chicago Downtown South Loop. I fell in love with my new hotel and my new room immediately. The rate was up from $150 to $250 per night, and the room size increased from 30 sqm into 45 sqm i.e. from 300 sqf into 450 sqf, more space, bigger bed, easier to wash my clothes, and easier to work on my PC. Still, I kept going to the breakfast restaurant by my old next door Grant Park Hotel, as I loved it more than the modern style restaurant in my new hotel.
I never took a taxi in Chicago. From past travels, way back when I could get from downtown CHI to the airport for less than a dollar, I used the "L", i.e. the elevated trains, which is running all the way from the O'Hare Airport, through the loop, to "my own" station "Roosevelt", and further on, and in all needed directions in Chicago. I got my own "Ventra Card", filled it up with $20, and then I took plenty of rides by the "L", as well as the bus up and down Michigan avenue, for the Stones hotel, for the Chess studio, and for other purposes. When you travel by public transport, you get to see and meet all sorts of people, while a taxi will just bring you from A to B with no memories, except for a higher cost and often queuing in traffic.
So many things to do in Chicago during nine days! I know a lot more than thousand fans across the world personly, probably tenfold that, but there is no way I can meet everyone in person. I met many friends at the Bill German presentation, where some one hundred hard core fans were to hear about his grat inside stories. Then I went to Buddy Guy's Legends bar, which I recommended as a meeting place, several times. There were many fans and friends there, also great blues music of course.
I had a lot of my meals at the Italian pizza restaurant Aurelio's, including my very first Chicago meal afternoon Monday 19, when I ordered pizza and a Bud Draft, highly jetlagged, only me and three others there at 3pm, they did actually discuss "Let's Spend The Night Together" and "Mick Jagger", but I was too tired to get into the discussion. After that, I was there every day, for lunch or dinner, also with many friends.
Tim Ries and Bernard Fowler had a release party show in Chicago on Saturday June 22, the day after the first Stones show. It was a sold out and packed venue, with great performances, many friends, great mood, but I was still jetlagged, so I had to head back with my "L" train at midnight.
Many thanks to old friend Jim Pietryga, who lives near Chicago, we have been on tour across the world for several decades, and it is always a pleasure to meet him. This time I did also get the great pleasure of meeting him, his wife, and other family members. Jim is a world class Rolling Stones photographer, that is for sure. If you wonder about his standards, then check out the Rolling Stones picture Wikipedia has got as their main picture, then check out at the bottom, for the credits. Sure the Wikipedia picture is The Rolling Stones at Milwaukee 2015, Zip Code Tour, and amazing photo by Jim Pietryga!
How can a city with so many ultra-tall buildings and so many people of all classes and styles be so beloved and amazing? The wind was blowing like "a crossfire hurricane" at times, and the rain started within minutes, then turned into real showers. The fog was coming in early morning , or at nolon some days. Still, all the great arcitecture, the great people who live there, the music, the parks and their beauty, the loop, the "L", and two shows with The Rolling Stones… How can you not love Chicago?
I left Chicago with so many great memories, and I will come back any time!
As for the Rolling Stones shows, please see the reports and pictures on IORR:
The Rolling Stones – Soldier Field – Chicago, IL, USA – Friday June 21, 2019 – Show #1
The Rolling Stones – Soldier Field – Chicago, IL, USA – Friday June 25, 2019 – Show #2