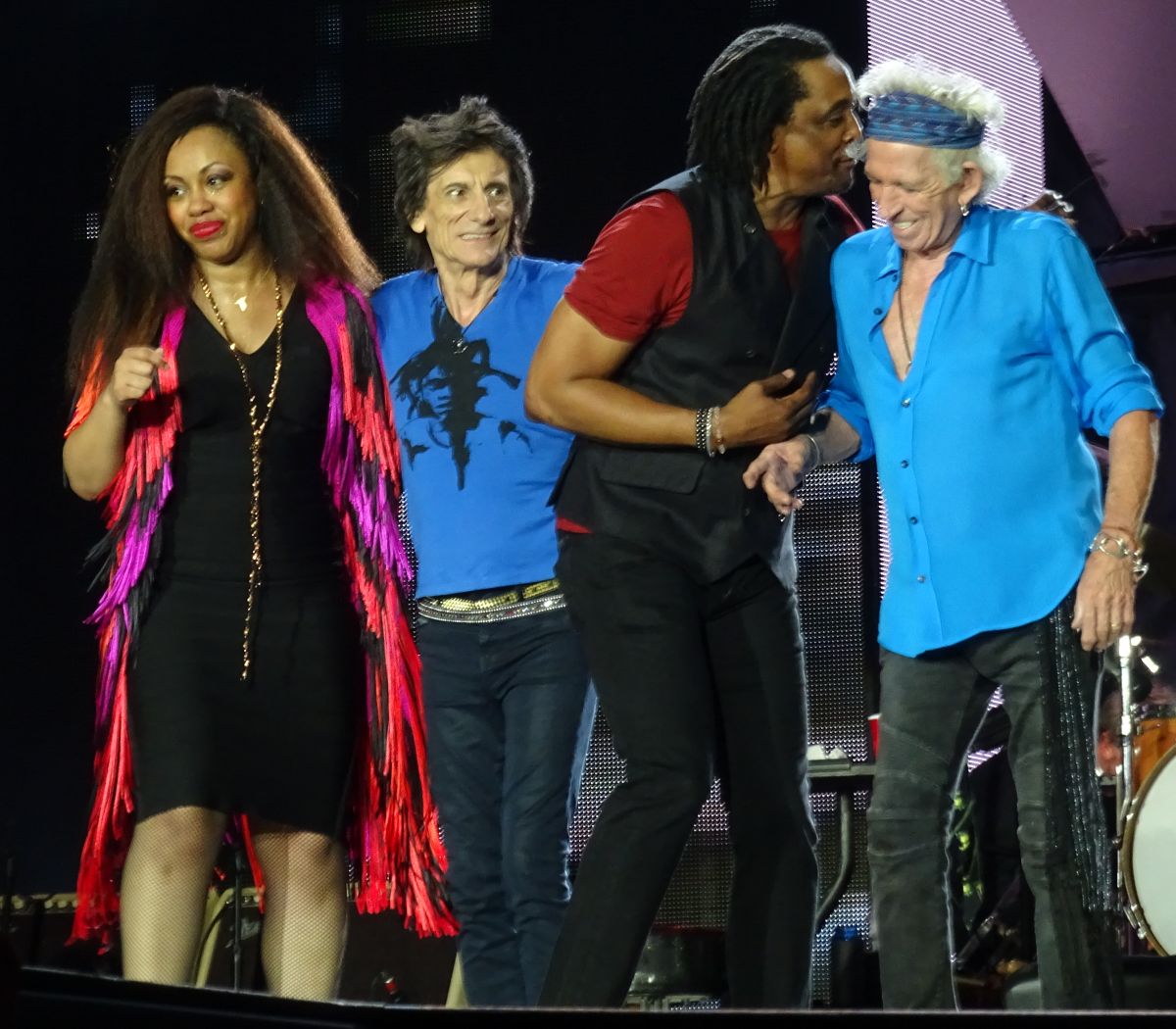 Marseille is show number 11 of 14 on this tour. With close to two months behind me on tour, and just two more weeks of travel, I feel the need for staying on the tour rather than going home between every show. For this travel I have made my dream trip flying into Paris, then train to Marseille, return train to Paris, onwards train to Strasbourg, then Stuttgart for the show there, then home via a flight out of Frankfurt.

I flew into Paris during the afternoon of Monday June 25. Then metro to Paris Bercy, which is a short ten minutes walk to Gare de Lyon, where the trains leave for Marseille every hour. Bercy is a nice area I got to know in 2003, when The Rolling Stones played their "Fruit of the Loom" tour, as Keith called it – shows of small, medium and large size. Back then there was a show in Marseille before the Paris shows, so I did a quick trip down to Marseille with a base in Bercy. Now fifteen years later I was back to Bercy.
I boarded the TGV train from Paris Gare de Lyon to Marseille Gare Saint-Charles early morning at 8:37am, and arrived into Marseille by noon. The train had been running the approx 750 km in a speed up to 300 km/h, which is quite fast. It took me half an hour to figure out the Marseille metro and tram systems, and as soon as I knew my directions, I was on my way to my hotel with an easy 8 minutes metro ride.
My hotel in Marseille was right next to the venue Stade Vélodrome – "AC Hotel by Marriott Marseille Prado Velodrome". What a great place to be! I dumped my luggage, walked back to the metro, took the 8 minutes or so back to the city, for some food and to meet friends.
First I walked by all the restaurants on the Quai du Port. They were all tourist traps, so many, all selling high priced drinks and industrialized meals with no passion. I needed a better place outside the tourist trails. Then I turned up on the hill, through the narrow steps. As it seems no tourists went this way, for some reason. May be they don't like climbing stairs. After a while I walked by the Marafiki restaurant on 25 Rue du Refuge. My instinct and a quick look at their menu told me it was the right place for me. As I got my beer, my wine, and my meal, an excellent fresh fish dish, I know my instinct was right. I spend an hour or so in this great place, the best local place I could find on my short Marseille city walk. Then some more walking around in this area, that would be my Marseille tourist part, I liked the area of local people and narrow streets with not so many cars and traffic.
Back to the venue late afternoon, I knew they would have a late show start, so I could work a bit in my hotel room. Then entering the venue around 7pm, I should have plenty of time until The Rolling Stones were set to start their show at 9:45pm. I was in Pit B i.e. Keith side quite early, and I had to walk all the way from the back, around the GA and by the side, it did not seem like the organization of the sections did work as expected. Once inside the Pit I stayed there, I had a feeling going out and back might be difficult, as I noticed few had Pit wristbands, and they did not hand out wristbands to fans entering the pit. Very strange.
The Glorisou Sons were warming up the crowd from 8:35pm to 9:10pm. Then half an hour of preparing the stage, while the crowd got more and more noisy. By 9:45pm, just as scheduled, The Rolling Stones hit the stage, and the stadium exploded. We got "Street Fighting Man" as an opener, luckily it seems to be the opener at every show, then we got "Fool To Cry" tonight, may be an even better version than the one we got at London Stadium 1st show. Then I felt I had to wait forever to get "Paint It Black", but there it was, no worries. The rest of the show was just as great as it can be. For show reports and pictures see the links below.
After the show I was quick on my way out of the pit, as usual, but tonight I was trapped on the exit, as hundreds of fans had been given access to the pit entrance, it was total chaos. We were stuck there for 10-15 minutes, not really that long, but if there had been a panic, it would have been fatal. I moved all the way to the back, where I entered the stadium some hours ago. Once out of the venue, my hotel was just one minute walk right in front of me. How great! Finally I can rest my legs without having to walk for an hour or so!
Next day I worked in the morning until checkout time at noon, took the metro to the main station, boarded the train to Paris, and another, train to Strasbourg. Luckily I will be able to stay on the tour, on my way to Stuttgart, and not all thoxe hours of flying back home to Norway and then returning on the tour, instead, I will have two days of rest and work on my off-tour base in Strasbourg.
Show reports and pictures:
The Rolling Stones – Stade Vélodrome – Marseille, France – Tuesday June 26, 2018