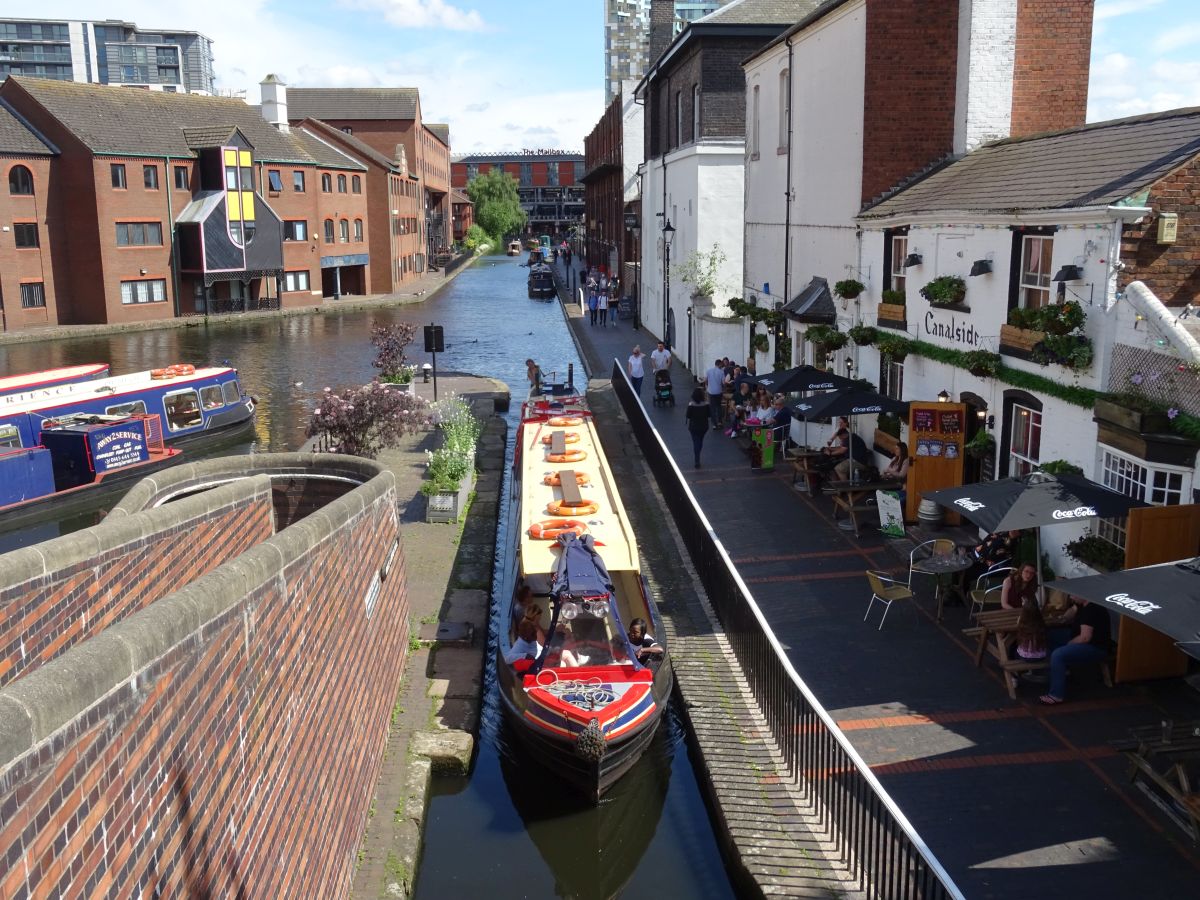 Birmingham was my next stop on The Rolling Stones No Filter Tour travel 2018. There was no show in Birmingham, I just had a stopover. Normally I would fly home between the shows, but I managed to make it possible to stay on the tour, and Birmingham seemed like a great stopover before heading to the next show show in Coventry on Saturday. Over the years I have heard Birmingham might be a slightly "rough" city, but I wanted to see for myself. Also, there will always be great places in any city. I had such great days in Stratford London last week during the two shows at London Stadium, so I was sure there was something to see and enjoy in Birmingham too.

A train ride of some two hours fifteen minutes took me to Birmingham New Street train station. I had a map with me, with directions to my hotel. It turned out I was staying right in the center of some major city renovations, as Birmingham is rebuilding a large area all the way from the New Street train station to my hotel on Bridge Street, where there were a number of hotels. Checking in was easy, and they gave me a map, saying it looked better on the other side of the hotel, as compared to the construction area.
So I walked around to the back of my hotel, and there it was, the largest canal system in Europe. I was living in the middle of a major tourist attraction, and I spend my next three days in nice old pubs and restaurants sitting on the Biormingam canals. Soon I found out Birmingham have 100 miles of canals, while Amsterdam have some 60 miles of canals, and Venice have 26 miles.
My favorite place was the restaurant/pub "Tap & Spile". While many restaurants and bars in the area were in new buildings, with "new" prices, and for me slightly boring environment, the Tap & Spile was just perfect, with friendly staff, great food, some outside tables, where I could see and talk to people passing by, including people I knew, after all this was some sortt of a Stones city too, and then they had three great ales on tap of course.
While I could walk most of Souhampton city centre in less half an hour or so, it took a bit more in Birmingham, may be an hour or more. Still, when you stay in the area of The Gas Street Basin, you are right in the center of bars, restaurants, canal boats, and you will never get bored.
I had three great days in Birmingham, and with no expectations as I arrived. I do now know that Birmingham is a great city, and if I pass by later on, I know where I will go for staying, easting and relaxing.
Now on to Coventry, it is soon show time on Saturday June 2, 2018, getting ready for The Rolling Stones in Coventry!