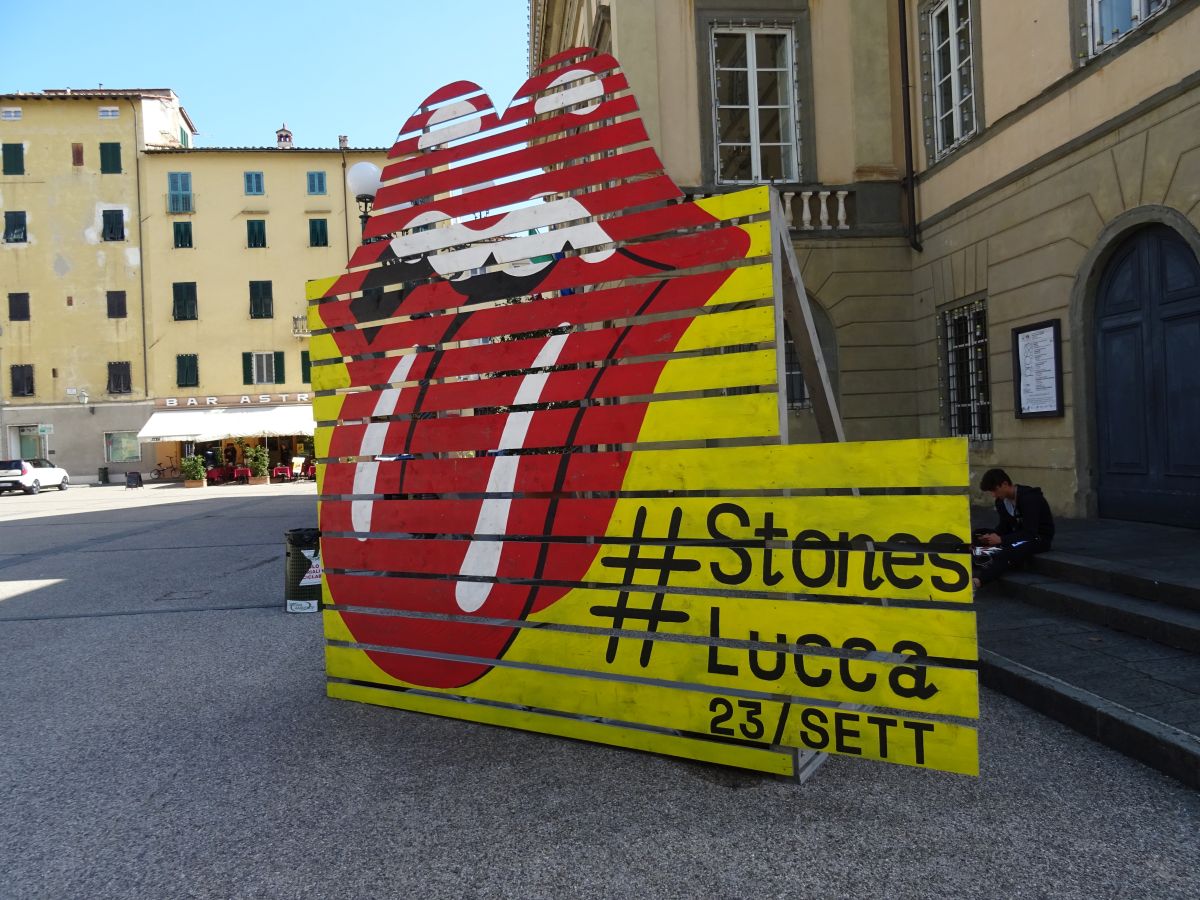 Zurich to Lucca was one of the travels I did without going home between the Stones shows this summer. First I took the train from Zurich to Milano, then another train from Milano to Firenze (Florence). I checked in at Grand Hotel Baglioni, which has been on my wish list for a long time during Firenze visits, due to their rooftop garden. However, I got a room with no windows, and Firenze was overcrowded, with slow service everywhere I went, so I checked out early and took the train to Pisa. Then another train half an hour or so to Lucca.

Lucca felt like the right place to be the moment I arrived. There was a Rolling Stones feel all over the city, like nowhere else. I walked around in the old city looking for my hotel, only to discover I was living in a very small B&B with just a few rooms, they were all nice, beautiful, and I did immediately feel at home in B&B Il Duomo, via del Duomo 3. Highly recommended, and as central as it gets in the old town inside the walls of Lucca, right next to the Duomo.
When you live central then there is no reason for travel or taking trains or bus. During the two days in Lucca I enjoyed being with fans, Stones decorations, the great Italian hospitality and foods, and eventually the show, on Keith side of the No Filter Pit.
For reports and pictures from the show please see the separate reports pages:
The Rolling Stones – Mura Storiche – Lucca, Italy – Saturday Sept. 23, 2017