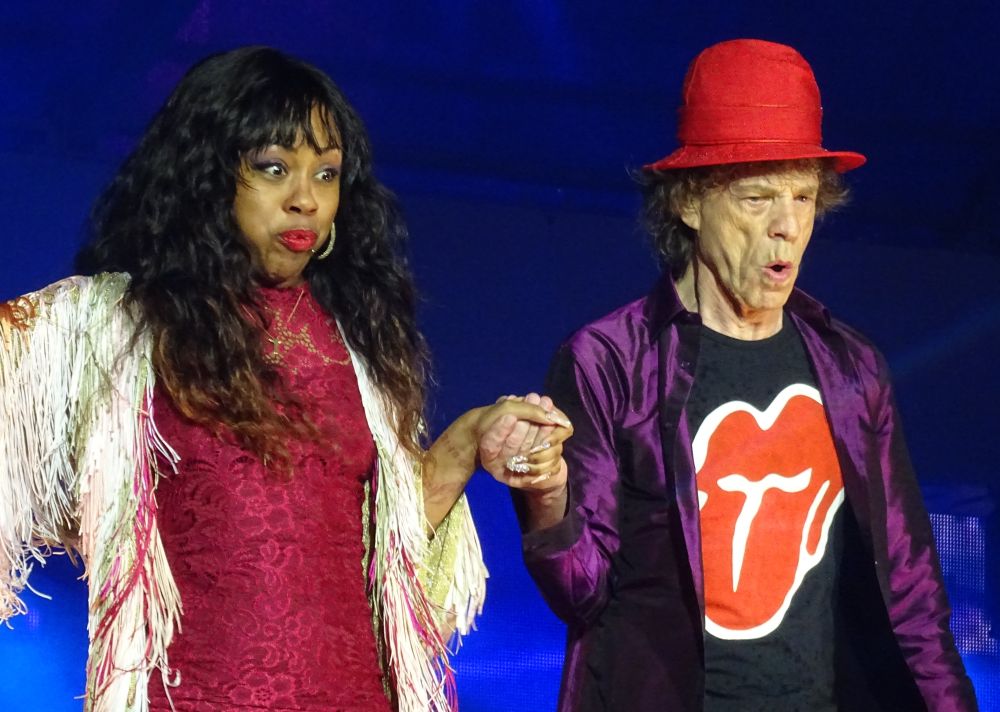 Philadelpia must be the capital of The Rolling Stones fans in USA, as I know so many fans from this city. Also, this is the city where the Liberty Bell is; the city is packed with important events and places in the history of the United States of America. Every time I visit Philadelphia, where The Rolling Stones often play, it is with respect and interest I come to this great city.
Arriving late, as I had a stopover in Arlington/Rosslyn and Alexandria, in the state of Virginia, near Washington D.C., I did not have much time to explore the city of Philadelphia this time, but I knew where I should go. Staying at the hotel "Courtyard Philadelphia South at The Navy Yard", I was just a 15-20 minutes walk away from the stadium, but quite far from the city. I walked the 15 minutes to the "NRG metro station", got a one day metro train card, and then I was ready to explore the city of Philadelphia on show day.
First the Stones hotel, meeting friends, then moving on to the Liberty Bell area of the city, then walking many blocks, a few hours, then the metro back to my place. I found a great place to have my show dinner just five minutes from my hotel. The "Bar Amis" is highly reccommended – great food – great drinks!
Right across the street from "Bar Amis", there was a great old building I just had to take a closer look at. There was no information outside the building, but as I looked inside, there was a plaque saying "QUARTERS "A" – AN HISTORIC LANMARK. So this is the story, as taken from Wikipedia: "Commandant's Quarters, also known as Quarters "A", is a historic home located at the Philadelphia Naval Shipyard, Philadelphia, Pennsylvania. It was built in 1874-1875, and is a three-story, painted brick dwelling in the Italian Villa-style. A porch was added in 1901. It features an off-center square tower, slate covered gable roof, bracketed waves, and a bay window. It was an officer's residence until June 1960."
Enough history, there is a band making history tonight. The Rolling Stones! They were on fire, and as Mick said in stage in Philly: "They had been coming here for 54 years!!!"
For show reports see the links below:
The Rolling Stones – Lincoln Financial Field – Philadelphia PA USA – Tuesday July 23, 2019